Jed said he had a new taste test where they all would be satisfied. His buddies Vince and Wilson agreed to the taste test. Suddenly they were by the beach, feeling strange yet horny, and Jed was completely naked with his cock sticking out. The two realized they were both chicks now, and horny too, the cock was calling them, turning them on. They both were drawn to it, they were now sluts, as they tasted their new partner Jed. Once the cum exploded on the two new sluts, they relished the taste.
Vince, now Vienna on top said, "This is so weird but you taste so fucking good."
Wilson, now Willa on the bottom said, "You are really something baby, you are so fucking yummy."
Jed smiled, he was satisfied as well, "See, told you girls we would all be satisfied, that was the best blowjob I've ever had. Oh, and sorry, but the cum made it permanent girls."
Vienna stopped him right there, "Oh no, don't worry, I feel amazing, and you are amazing Jed, as long as me and my friend here can have you as our new boy toy, I think we are good."
Jed said, "Deal, bitches. Now bend over, Jed's getting ready for round two."
Willa added, "Do what it takes to rock our worlds, I feel like a million bucks, and I feel like I need a million fucks, oh yes baby."
The three genie wishes Jed used not only made him a high sex driven stallion, easily recharging, but made the two guys now sluts, extremely sexy, extremely high in sex drive, and infatuated with him and his cock intensely. Sure they were changed not knowing the change would be this, but then again they were happy with the results, it seemed, though they did get a new way of thinking as sluts, mind you. They all seemed to benefit from the three wishes despite Jed not sharing them with his two buddies now fuck buddies.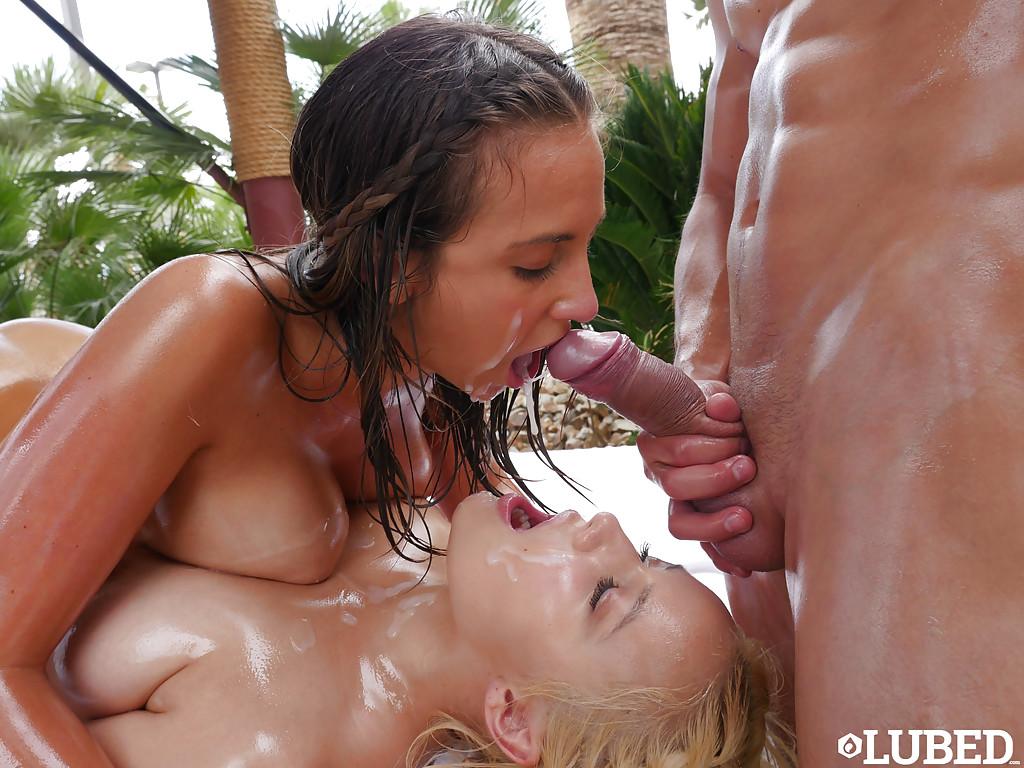 [ssba]