They told Tim to get backstage he had to make some changes. He said whatever it took and suddenly he was a redheaded groupie. Into the room came the actual lead singer of the band, hoisting his new naked body up on top of him as he fell back on the backstage bed. Tim was a bit freaked, after all he was now a she, and she was being taken by a man, and the lead singer no less! Once Tim felt the lead singer enter him, however, his sexy new mouth opened in pure joy and blissfulness. Meeting the lead singer backstage was one thing, but being fucked him as a sexy redhead was a whole new level of interaction backstage.
Soon the lead singer pulled out of his tight new pussy, and plunged into his ass, while the drummer came in naked and took Tim in the pussy from the front. Now he or no she was sandwiched between two of the men from her favorite band, embraced in double penetration as a horny, slutty groupie. More and more pleasure mounted now from both holes, as her new delicate and small frame shuddered with delight, her nipples tingling with desire as her boobs bounced out of control.
Next the lead guitarist entered the moaning and panting mouth of Tim, his pretty eyes open in shock, but then pleasure, he was tasting the lead guitarist of his favorite band. Next the bass guitar player offered his cock to Tim's left hand, and the keyboard player offered his cock to Tim's right hand. Tim grabbed them, and stroked while being penetrated three different ways. He as now a horny redheaded groupie pleasing the entire band of his favorite albums.
After all was said and done, Tim had the best night of sex of his life, despite doing it as a sassy redheaded woman. The lead singer offered him a position as the female lead, for duets and other sings which they wanted a girl's voice for. He would also be there to boost the morale of the band being on tour for so long.
"Well, boys, I guess I better get used to grabbing things long and hard, whether it be a microphone on stage, or your amazing cocks," said the new redheaded band member.
It turns out the band knew Tim was one of their best fans, and actually helped them raise money to start their careers early on. They thought they would return the favor, and add him to the band even, but the guys agreed they needed a female vocalist only. That's where their newfound fame and riches led to them finding an old magician that made not only their, but their biggest fan's dream come true.
"I'm your biggest fan, and you guys, like, totally have the biggest cocks," said the new Tiffany to her bandmates before their first practice on a new song, called, "Band Girl Makes It Happen".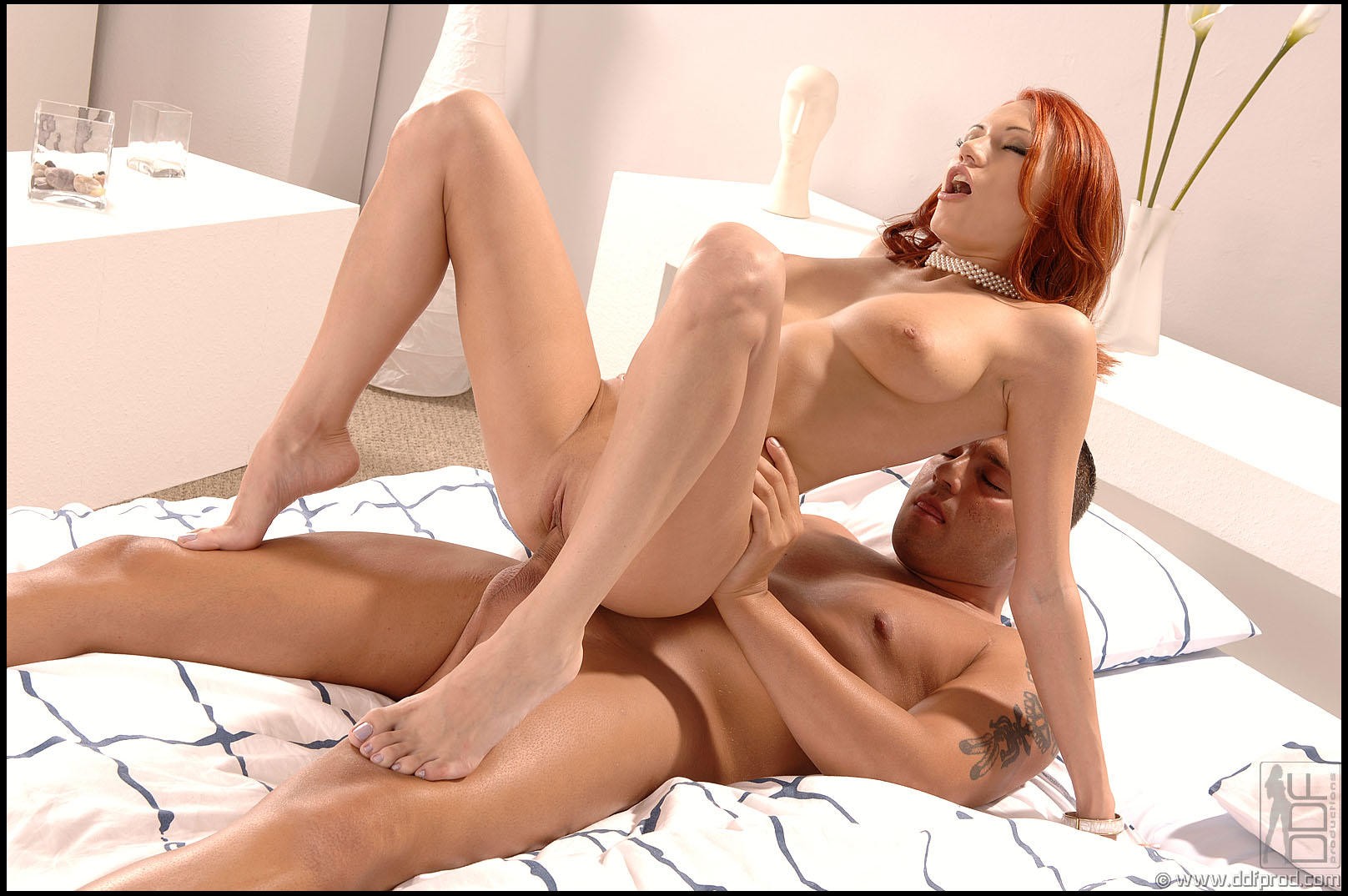 [ssba]