An angry Ted told the drive through girl he asked for "double meat" on his burger, and only got a single, then he called her a whore, and said maybe she wanted the double meat instead. She got angry, and told her manager, a strange old man in a bathrobe. He came to the drive up window and told Ted what for.
"You want double meat, 'cumming' right up, I'll have you home with double meat in no time," said the old man.
Suddenly Ted was back at home on his leather couch, feeling pressure and pleasure in two holes, with long hair flopping about his face, and heavy weights flopping about on his chest. His delicate new right hand touched his new round large soft ass to find what was pounding it, and he heard the moaning voices of his two closest buds, Patrick and Parker.
As he was about to freak out, realizing he was a busty woman getting double pounded by his two buddies, he heard the old man's voice in his head, "There you go, double meat, and you were home right away. You didn't even have to eat it, and it's already inside you. Oh wait, you need to taste it. Anyway have a nice life, Tanya."
Suddenly the two buddies pulled out, turned the new Tanya around, and have her a double meat in the mouth, she now had her mouth around two cocks, tasting them both.
Parker said, "Double meat, what a tasty treat for you Tanya," as he high fived his buddy Patrick.
Tanya just said, "Umph mmmmm mph," in shock and horror, realizing it was too late to say sorry after her rudeness with the drive through girl.
Patrick said, "Time for that tasty sauce too," as they both came in the Tanya's mouth, her eyes lit up in sheer dismay.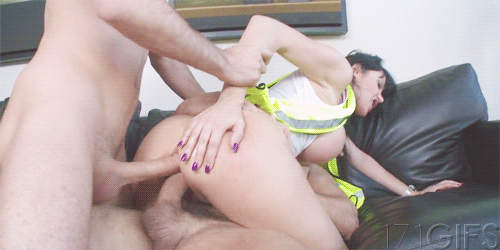 [ssba]