Steffi hated being the biggest slut in the entire school, but she couldn't help it no matter how hard she fought. The other cheerleaders constantly teased her about her tight, sexy clothes and how she was always dating some new guy, giving her the reputation as the babe every guy wanted to fuck and biggest bimbo slut on campus! She hated they way girls giggled at her and guys stared, she hated how her big, perfect tits were always bouncing in her tiny tops making guys constantly stare,drool and hit on her… she hated it when they looked at her like a sex doll bimbo, knowing exactly what they were thinking… she wanted to tell every guy to leave her the fuck alone! but…
Once she was around any cute, popular man, especially any of the football players, her slutty, 18 year old coed fuck bunny body would get so turned on and suddenly she'd find herself flirting and giggling and touching and kissing… she tried to run, scream "no!", punch, bite, yell for help,anything to stop it… but even though her mind hated it, her super sexy 18 year old college freshman body that was always on display in the sluttiest clothes she could find, would go crazy with lust. Once she started feeling her tight, shaved pussy get wet she couldn't keep from wiggling her big, round bubble butt and bouncing her fat, round, super sensitive D cup tits at the nearest hunky jock. As if that wasn't bad enough… once they started talking to her, no matter how much her mind wanted to, no matter how she tried… she couldn't say no to anything a guy asked her. Want to go on a date? Want to dance? Want to make out? Want to suck my cock? Want me to finger your pussy? Want to let me suck on your tits? She fought and struggled her mind screaming no… but she always said "yes"… and even worse, always did as she agreed.
You see just four days ago Steffi Jones had not been the ditzy, blonde, nympho 18 year old college fuck bunny that Paul was watching get fucked by a ten inch football players cock. No, she had been Steffen Jones, 22 year old star football quarterback… a male!
That was before Paul found that gross, old rabbits foot keychain. He landed right on it in the park, after Paul got caught taking pictures of the cheerleaders practicing and Steffen had punched him right in the face, sending him sprawling. He still wasn't sure why but he remembered glaring at Steffen as he stood over him laughing and calling him a perv, the cheerleaders all watching… and then hearing a voice in his head say "wish your revenge!"
"I wish I knew how to make you feel a thousand times more humiliated than I am right now and make you regret punching me more than anything you've ever done!" Paul had screamed, his voice cracking with anger and his overweight body shaking, waving the rabbit's foot at the athletic, tall, handsome quarterback. As the cheerleaders and Steffen began laughing at Paul's bizarre behavior, and Paul began to blush with rage and humiliation… that's when it first happened. He looked at the gorgeous cheerleaders he constantly fantasized about but would never have, and that asshole who got the girls, the popularity, the looks, the perfect life… Paul suddenly, instantly, somehow had the perfect way to humiliate Steffen, to get revenge… and, as a tingle filled his mind he had felt the bizarre urge to wish to the tattered old rabbit's foot again…and again…and again… each wish sending a charge of power and excitement through his body.
"Yeah… I wish you weren't the big man on campus… I wish you weren't a man at all, but just another one of these cheerleaders! In fact, I wish everyone but you and I would forget Steffen the star quarterback, and instead always remember you being a blonde, 18 year old freshmen cheerleader named… Steffi! Steffi Jone the bimbo cheerleader that always dresses as sexy as possible so every guy can check out the hottest cheerleader bod on campus, with the longest blonde hair, the most perfect ass… and the biggest tits!"
Now, four days later, sitting across the room safe knowing that his magic rabbit's foot made him invisible thanks to a quick wish, Paul smiled and felt his dick harden as he watched Steffi's amazing tits with there big hard pink sexy nipples bounce up and down like overfilled water balloons as she climbed on top of the huge, muscle bound linebacker laying naked on the bed, licking and kissing his chest as she slid her incredible body down him and grabbed his gigantic dick in her tiny, soft,cheerleader hand.
Paul had followed Steffi on her entire date tonight, loving the invisibility power he'd wished for, how it allowed him to watch the sexy blonde shower, dress put on make up, then, a while later as he watched with growing lust as the two ate dinner, watching the amazingly sexy blonde teen in her tiny pink mini skirt and low cut croptop, her huge tits shoved into deep cleavage that caught the eye of every man she passed. Paul thought Steffi was one of the sexiest girls he'd ever seen,and somehow knowing she was actually that fucking asshole Steffen made her even sexier… knowing he'd taken away his life, his manhood and made him into the babe that he know watched, loving the way she looked as she teased and flirted, and then loving it even more as her big, strong date wrapped his arm around her and began to massage her bare thigh as he asked her questions that she could not answer no… she agreed to go back to her dates apartment, agreed she wanted to kiss, agreed she liked his hands on her ass and tits, agreed she was horny, agreed she wanted him to fuck her.
Paul,his voyeur side being let loose like never before in his life, had loved every second as they passionately kissed. Paul got so turned on as the busty babe, now in only a hot pink g string pantie and matching push up bra, began to use both hands as she massaged the linebackers dick through his tight pants. She moaned and tossed around her long,blonde hair as he squeezed, slapped and stripped her big, sexy boobs free of the bra then licked and sucked her huge, rock hard fat female nipples. She moaned screaming "oh god my big boobs feel so good when you suck on them!" before his own clothes finished flying off. Suddenly, Paul's lust going wild, they were both nude, and Paul watched Steffi's eyes going wide at the site of her dates huge, thick, rock hard cock.
Paul knew, thanks to his wishes, Steffi's female body was craving to fuck and the former male trapped inside was terrified. Paul laughed out loud as she moaned like a bitch in heat, smiled and licked her lips, knowing the humiliation she must be feeling inside and pushed him back on to the bed before deep throating his entire, fat, ten inch penis like a porn star.
Paul watched and began to masturbate, unable to stop himself as the girl finished sucking him off, and climbed up his body, straddled him, and with a long sexy sigh of pleasure, spread her hairless vagina and slowly slid his gigantic prick inside of her.
She began to slide up and down, and then bounce, until Steffi rode the huge man beneath her like he was a bucking bull. Inside her mind, through waves of sexual pleasure more intense than any she'd felt as a male, she tried to block out the fact that she was fucking her former teammate, fucking a MAN, and that this stupid nightmare body, the airheaded, blonde big titted nymphomaniac cheerleader slut bimbo fuck dollbody that asshole Paul had somehow forced on her was screaming for more… she tried to let her mind ignore it all and focus on a plan to get Paul to change her back, but she couldn't.
All she could think about was those fucking wishes Paul had made, forcing her to obey them by some impossible magical force, forcing her to live life, walk in public, in this humiliating girls body, with huge, bouncy breasts and a tight, ultra sensitive pussy… to dress like a slut, to act the part of a boy crazy freshman cheerleader, and, maybe worst of all, to even think of herself as a 18 year old girl, a girl named Steffi, even though she knew she was really a 22 year old man… whose real name she couldn't even remember!
Paul watched as Steffi rode faster and faster, her eyes closing as her date began squeezing her big tits and pinching the nipples. Paul felt a sexual thrill at the way he could see the struggle in her sexy blue eyes, knowing somewhere inside the former male was being forced to feel every second of feminine pleasure that Steffi's body did, acting out every part of Paul's very first batch of wishes he'd made those long four days ago when his life became a dream come true thanks to the rabbit's foot.
"I wish you'd act like the biggest slut on campus, flirting and teasing every cute guy you meet, especially your former teammates… and that you will never say no to any guy your body is attracted too, which will be a lot because even though your a man in your mind, your new cheerleader slut body is all female and has a sex drive triple that of any girl in this college… and always will act three times as slutty!" Those words and the magic of the rabbits foot had sealed Steffan's fate.
Paul stroked his rock hard dick through his jeans as he watched Steffi grinded her hips, squeezed her big, sweat soaked tits with her hands as the linebacker gripped curvy hips and asked her if she was going cum.. which of course, to Paul's delight made her scream out in agreement as well as begin an intense multiple orgasm, something Paul had wished she'd always have when she has a dick inside of her and hears the word "cum".
"Yes! Oh god I'm coming! Yes! Oh god your huge cock is making me cum!" the sexiest cheerleader and biggest slut on campus screamed.
His first revenge with his amazing new power resulted in some incredibly erotic things to watch the last four days, as Steffi learned what her new life as biggest slut on campus was like.. but Paul had other enemies to check on, other wishes to make, so he stood and walked away as the huge linebacker picked the cheerleader up in his arms, orgasm still rocking her body, flipped her around to her hands and knees, slapped her ass and slid into her doggystyle.
Paul smiled as hd heard the former male's high pitched slutty voice squeal with pain and pleasure as she was fucked doggystyle for the first time in her life… Paul grinned evilly as he considered who to get even with next and, as he looked back had one last thought.
He had to admit he was impressed that Steffi, the horniest dick crazy babe on campus had somehow only fucked two guys in four days (of course she'd given three blow jobs, two hand jobs, let a bartender titty fuck her, let a cute cab driver finger her, and of course, masturbated her pussy at least ten ties.) He was also impressed that Steffi, even forced to act like a ditzy bimbo, had also managed to get both guys to wear a condom before fucking her (although she did put the first one on her lovers big, hard cock with her soft, feminine tongue and lips). Paul smiled and gripped the rabbit's foot as he left the room.
"I wish that condom would break right now so Steffi's pussy would be filled with a huge load of cum… and as soon as she realizes what's happening she'll have her most intense orgasm yet!"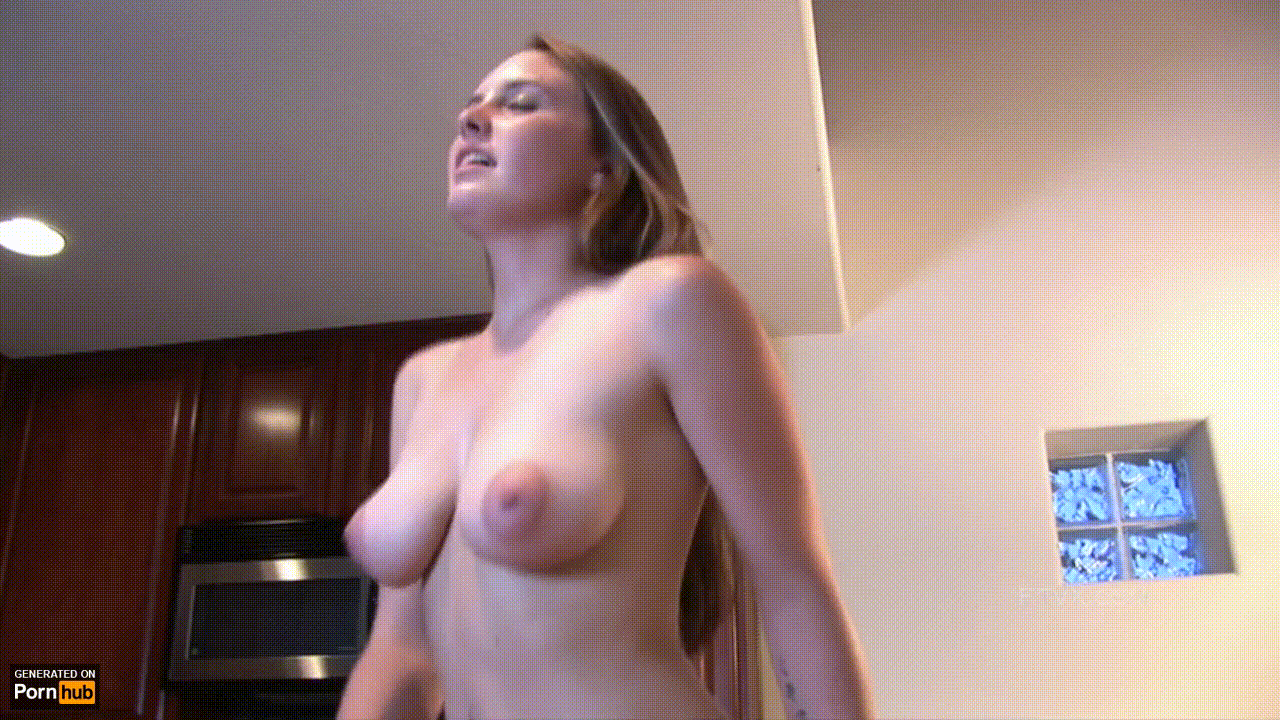 [ssba]