I had been dating Becca for about a month and did my best not to push for sex too hard. We'd talk about it occasionally but she always seemed reluctant to do anything.
You can imagine my surprise when one Friday night we were watching a movie at my place with my roommate Tom when she suggested we have a three some. We both agreed of course, but that was when we learned something.
Becca was actually a warlock named Robert.
Tom and I whimpered and moaned as we shrank down into two sexy women. At the same time Robert returned to his normal form, a rather attractive man. Weird as it was, me and Tom admitted we were horny and curious. That three way changed our lives.
Robert and I still date and are actually closer than before. Tammy has gotten quite the reputation as a cock slut who will blow just about anyone. We still have threesomes occasionally. Me and Robert start making out and then Tammy joins in and gets Robert nice and ready for us…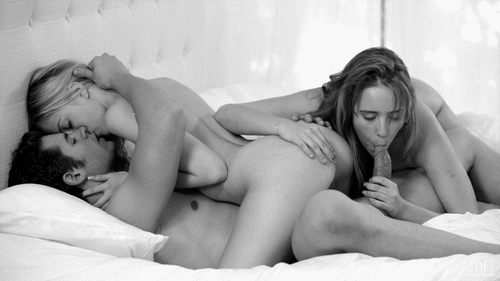 [ssba]