Sunday night and I was still feeling myself up. I looked over at the night stand where the vial of Nanos was sitting that would turn me back into a man. Did I really want to go back?
A typical weekend for me involved watching tv and masturbating. I had been ages since I'd had any luck on a date. Then one day I saw an ad online for Gender Morphing Nanos and I decided why not? I could get my hands on tits and a pussy, even if they were my own.
I ordered the Nanos online. They cost quite the pretty penny, but I didn't care. I decided to think of it as a vacation. I sure as hell didn't have any actual plans. I took off for a week and made it a "stay-cation". I paid to over night the Nanos and they got in on Friday.
Now it's been a week. A week of pretty much nonstop masturbation. Seriously, I haven't even left my apartment. I've gotten delivery for every meal. When the delivery boys showed up I'd answer the door in a towel cause I didn't have any clothes that fit. Once I answered it naked just cause I could. I got really turned on watching the guy get all embarrassed. When I masturbated afterwards I realized I was thinking about cock. I didn't care, it just made me cum harder.
Now it's Sunday and I have work tomorrow. As I lay on the couch touching myself I realize I don't want this to be my last time. I want to stay like this for awhile. I want to really give being a woman a try.
Things will be weird at work, but I don't care. I bet more than a few of my coworkers will ask me out. Maybe I'll give dating a try too.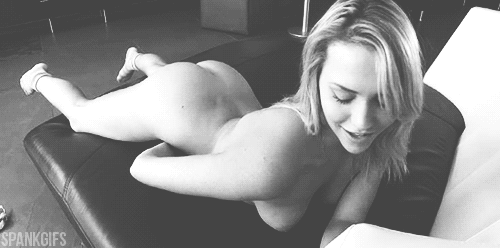 [ssba]