**This is the first of what I'm hoping to turn into a serial request series, so please read the first chapter and comment if you have anything you would like to have written. The tag for this series is going to be #BOL series**
I couldn't believe the little body I was in, I looked to be in my late teens, flowing red hair, and a nubile little body, still fresh out of puberty. Reality had been transformed too, and I was in the apartment of a young woman, and looking at my ID I found out that I was 20. I decided I was going to live it up, since Aphrodite had told me that I was going to change every day until I found the reality that matches what I really wanted.
I spent half the day pampering myself, getting my hair done, getting a makeover, shopping, massage, basically a "me" day with no limits before I finally headed home. The day wasn't done yet, I wanted to go clubbing, and I picked out a little dress that showed off my body. I wasn't the curviest girl I had ever seen, but the combination of my tiny frame, red hair, and innocent face was a perfect combination. When I got to the club I suddenly realized, I was only 20, I wasn't going to get in. I was about to turn and leave when the bouncer called out to me and asked me if I wanted to come in.
I asked him if he wanted to see my ID and he waved me off and opened the door. The music was loud, the place was dark, and there were hundreds of people dancing and drinking. I took a place at one of the tables and decided to take it all in. Within minutes though I found out that in this body I attracted a lot of attention, as I had to turn down about 15 different offers for a drink. I also realized that I still wasn't attracted to men. I was lost in my thoughts when she sat down, a fellow redhead who actually looked a lot like me, with a tight little body and pierced ears, and beneath her shirt I could make out pierced nipples.
"I'm Tiffany," she said. "Kaylee," I responded.
"You've never been here before have you Kaylee?" she asked. "No, it's my first time. I'm new to this whole experience." Just how new she had no idea.
"You're not into guys are you?" she asked.
Damn this girl didn't beat around the bush. "that's rather forward of you? What makes you think that?" I was getting quite a thrill out of this little hard to get routine, it was something I had never been able to experience as a guy.
"Well," she said, and scooted closer to me. "Number one, no straight girl would turn down drinks from some of those guys, hell a couple of them make me think twice. Secondly, I know what I want."
The thrill of the encounter and other things was making me tingle, and I looked her straight in the eye and said, "are you telling me that you want me Tiffany?"
She gave me a sultry smile and responded, "well well, now who is being forward? What makes you think that?"
I let out a little moan and responded in a breathy voice, "that hand of yours snaking its way up my dress is a pretty good indication." While we had been teasing each other Tiffany had been slowly and lightly tracing her hand up my leg and onto my thigh, she hadn't even come close to my pussy but I was still shivering with pleasure as she teased me.
With her hand still on my leg she leaned over and kissed me. It was so much different that kissing as a guy. The entire experience was so much more erotic; as a guy making out was a means to an end, in just a few seconds of making out with Tiffany I realized that for women it was an experience to be enjoyed by itself, as our tongues danced little firecrackers of pleasure were coursing through my body.
Tiffany broke our kiss and whispered into my ear, "my place is just around the corner, what do you say we get out of here?" I still enjoyed the hard to get routine so I whispered back, "what makes you think that I want to go that far, maybe I'm just experimenting."
Her next move caused me to almost double over with pleasure. Her hand went farther under my dress, brushing against my pussy. "the fact that your pussy is soaking wet would seem to say something different."
That was all the teasing I could handle, as she was right, I was soaking wet, and her little stunt right there had sent me over the edge, I had never felt this horny as a guy. We were at her place within a couple minutes and the second the door was closed we were tearing each other's clothes off. My shoes and dress was off a few feet from the door, my bra by the time we got to the living room, and my panties were ripped to shreds by the time we got to the bedroom.
Tiffany was similarly dressed, and it amazed me how similar we were, we could easily pass as sisters, but my thoughts were immediately broken as Tiffany started eating me out. As a guy I had never felt something even half as amazing as what her tongue was doing to me, either she was an expert, or this was one hell of a sensitive body.
Tiffany woke me up to pleasures that I had never even known possible that night, we fucked for hours, bringing each other to climax after climax before we finally fell asleep covered in sweat and girl cum. My last thought before I passed out was that this was an amazing way to be introduced to womanhood and I was eager to have my next experience in my buffet of life.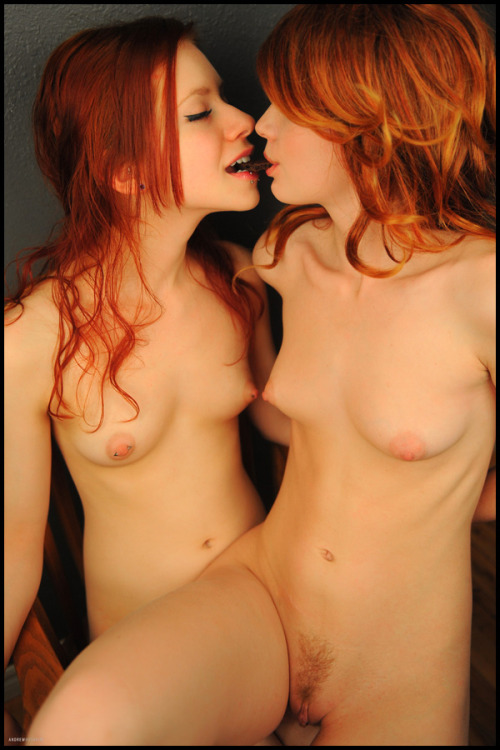 [ssba]