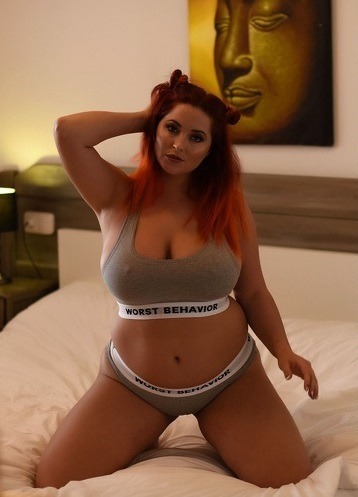 The light passed over me as I was running I screamed as it hit me. The moment the light left me I suddenly I felt like I weighed a ton. I only was able to take 3 or 4 more strides before I was winded and had to stop I made my way to the nearest wall and collapsed against it. As I sank I Looked over my new body fearing the worst and the worst is what I found. Before the Role Exchanger hit I was a near perfect specimen of manhood I was a Football star and was going to be drafted in to the NFL, but form the look of me now I might be lucky to win the biggest loser. Because Not only am I over weight but from the looks of these tits and long hair I'm also some chick. It took a while to catch my breath but I was finally able to stand up I made my way to the nearest bathroom. All around me there was screaming and shouting as people switch place with one another I walked calmly though the chaos. I knew on the inside that I should be freaking out I should but for some reason I was just chill like nothing was phasing me at all. If I being honest it is kinda weird. I get to the bathrooms and start to make my way into the woman's bathroom like it was no big deal.
As I walked in the was a guy sitting on the floor staring down at his empty crouch repeating to himself over and over again it's gone it's gone it was there and now nothing. I felt sorry for him but now was not the time. The moment I looked in the mirror I know exactly who I trade bodies with Ashley Snow. A sophomore in the Sigma Alpha Sigma sorority house. If I remember correctly she was a twig during her freshman pledge but imminently after she was in she seemed to balloon out. I think I might of gotten some of her memories in the swap beacuse I now know the reason she or I say I am still in the sorority house because I have blackmail info on the Head of the sorority. I leave the Bathroom and head to the sorority house. There is still chaos even knowing that the Role Exchanger has long since passed.
I make my way to the house and up the stairs. I make my way inside my new room and set a full length mirror, and I take off my clothes and settle into my new memories and my new life.