"I, um…I'm just not used to seeing my own cock from this angle, sweetie," Patrick said, touching it and wiping his mouth. "Don't rush things, I mean after all the Role Exchanger is bound to come back."
"I don't think so," Betty said while fingering her cock. "Girl, I have the cock in this house now and I think you'd better learn it quickly." She kept stroking it and ordered her boyfriend to massage it, relishing the power she felt. She'd never felt this kind of rush.
Patrick caved in, after all he was now a woman decked out in nothing but a white negligee and panties in green shorts. He blinked and gulped before answering. "Master? Um…can I swallow?" He heard only a grunt and started sucking.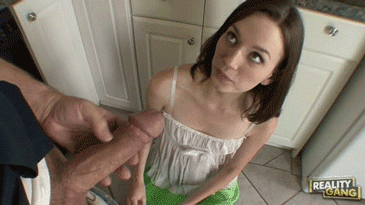 [ssba]