I know what it looks like, but that is not the case. What looks like a tv and that movie about two girls making out is the real world. I live inside a dvd, and that tv is my only window to the real world. A decade ago I was cursed, transformed into a woman, and trapped inside this dvd. I am living a lonely life, alone inside this house, there was no way out. I have gotten used to it, but it wasn't always the case.
The first time some guy played the dvd, I could see him, and he could see me. "This is the most boring movie ever" the guy said. "You can see me?" I asked him. He looked a little bit worried, "are you talking to me?" he asked. "Yes! thank god! get me out of here" I said. "Wow, this is some interactive dvd" he said, and pressed pause. I couldn't move, I was just there standing, waiting for him to unpause me. I don't know why but after he unpaused me, I felt the need to finger myself. I decided not to say a word to him while I did so. I dropped on the couch, and started going at it. I felt so hot, so turned on. I barely heard the guy say "right on!". I knew he was watching, and I bet he was rubbing one out.
I came, for the first time as a woman. My fingers full of cum. I looked back at the tv, and the guy was gone, replaced by a sexy brunette, also fingering herself. After she came too, she looked at me, and said "thank you" and turned off the tv.
Days passed, no one had turned on the tv again. I felt lonely again. I couldn't stop thinking about that day, "did that guy got transformed into a woman when he saw me pleasure myself?" I asked myself. I found a dildo in a drawer. "I have an idea" I said, thinking of shoving it up my pussy. But to much of my surprise, my pussy was gone. It wasn't replaced by anything, I just didn't have a pussy. I got sad at the fact that I couldn't even try the dildo.
A few days later, the tv turned on again. It was another guy. "This is some weird movie" he said. I felt how my pussy took shape again. "This is for you big boy" I said to the guy while pulled down my pants and shoved the dildo down my wet pussy. Damn it felt good. I was moaning, putting up a show for the guy. I took a peek up the tv again, but the guy was gone, replaced by a blonde bimbo. She turned off the tv.
By now, I knew how everything worked. My curse was to transform men into women. I accepted my new role in life. I have lost count how many men I have transformed. But that brings us up to this moment. Those two girls making out? well, they used to be two men who rented my dvd. One of them was reluctant to watch it, and the other was excited to. I smiled, I found that cute. "See dude! she's hot! and to think you wanted to watch porn online. This is much better" one of the guys said. I didn't know what he meant by "online". Anyways, I jumped on my couch, and after caressing my breasts a little bit, I started fingering myself. I saw them transform, and not only that, I saw them make out. They make a cute couple, I thought.
And now, well, I must be back at the videostore, waiting for someone to rent my dvd. But I don't know what's wrong, no one has rented me again.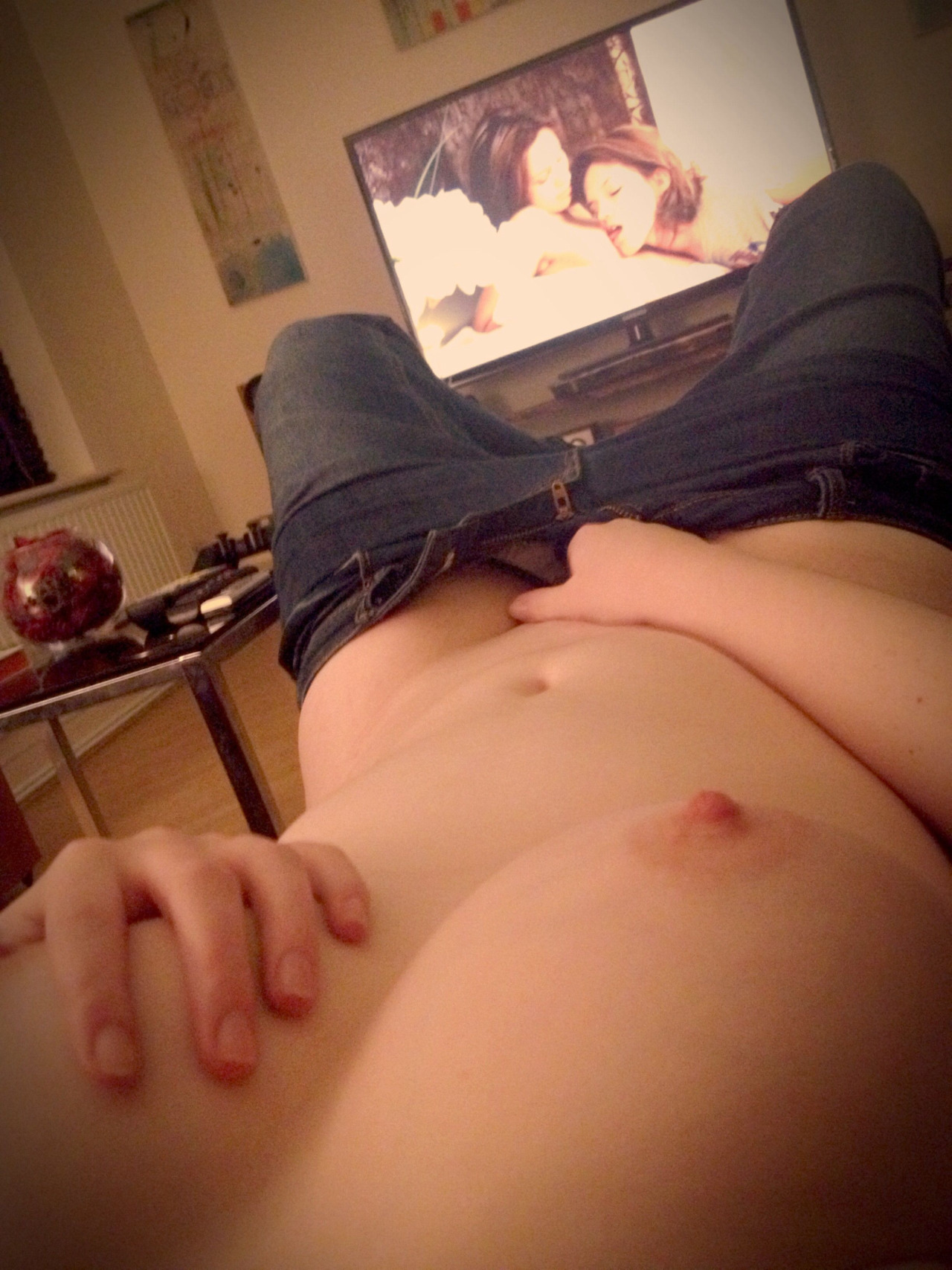 [ssba]