My roommate said he'd turn me back after some pictures. I didn't have much choice, being transformed into a woman by this weird statue he bought at the flea market. So I showed off my new tits and let him tie me up and he took some pictures.
But just pictures of me naked, pressing my tits together while I looked like I was trying to get free or to beg or whatever Mark said wasn't enough. Soon he had his dick in the shot too, near me. And then he put it right by my face and said, "Suck".
At first it was awful, but soon I was getting wet and then I was eagerly awaiting the taste and what came after.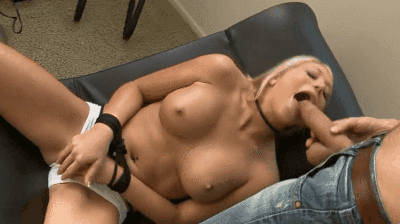 [ssba]