"Mmmmm," We both passionately moaned. I tasted my wife, my love, my soulmate on my lips as her soft thighs gripped me. I remember when I relied on my torso and arm strength alone as I would make love to her standing up. No more, my days of hunk status muscle strength are long gone. Instead I am left to prop her frame over my protruding hips, not that I have the same equipment to make love with as we once did.
There was always some part of me growing up desiring the American dream. After Graduate School and quickly rising up the corporate ladder, my aspirations were vigorously met: the sport's car, the white picket house, the trophy wife, even kids. I had it made, but like any good thing it must come to an end.
Non-Remitting Gender Flu. That is the diagnosis my doctor said. I didn't believe it, so I got a second, third, and even a fourth opinion all with my wife sitting by my side holding my hand. All the doctors told me was the same thing, I had Non-Remitting Gender Flu. In retrospect, at that point I was so in denial but the diagnosis obvious to anyone: my chest hair was gone, my penis reminded me of its size when I was 12, two aching bumps had formed behind my nipples, I had shrunk four inches, and my voice had risen in pitch. When my wife and I think back now, the symptoms were there for months before my doctor's visits. Imagine my horror having problems 'getting it up' with my wife, to both our frustrations! Later I would learn this was because my testicles were slowly converting themselves to ovaries, my testosterone plummeting, and my estrogen levels rising.
That is all in the past, and we only have the future to look forward to. Inevitably, I became the female version of myself: six inches shorter, much more full chested and curvier, womanish, and dickless. There was no denying I was now a member of the fairer sex, and for the sake of my own sanity needed, despite how much my mind protested, to acculturate to become one. On my family's part, they held it together pretty well. My parent's, especially my Dad, acted like nothing happened after getting over their initial shock of my medical condition. Our young children quickly adapted to my new form, and naturally started calling me 'Mom' as well. We didn't stop them. My wife, bless her soul, admit tingly had the hardest time. Gone was the body of the man she married. She knew of course it was me inside, albeit my mind was now for better or worse awash in female hormones. But, she cried when we boxed up all my male clothes and a feminine wardrobe gradually replaced it. It wasn't my fault society now saw me as a woman and expected me to dress and act that way. But for every step I took to adjust to the gender forced on me, like when I wore makeup for the first time to meet a new client, she seemed to take a step back from me. Eventually the snide remarks came: 'Now I have to buy twice the amount of tampons'; 'You seem so natural in that Easter dress, maybe you wanted to become a woman all along'; 'I guess one of the only nice things about you not being able to piss standing up anymore is I have to clean the toilet seat less'.
In my heart I knew our relationship as it was wasn't sustainable. In my soul, I knew something must change.
I told her one moonless night, as we laid in bed. I loved her so much. She replied she felt the same way, but didn't know what to do. We were both women now. I slowly turned in bed and wrapped my arm around her waist. I drew her in until I felt my enlarged nipples graze against her back. My hand slid down her stomach to the top of her panties. We made love that night. Not like we used to, without a strap on pound town was now out of the question, but we made love more methodically, passionately than ever. And we talked, talked, and talked some more until the morning sun came up. I never used to like to talk about my feelings, but now I couldn't help myself.
My wife seated her thighs over my womanly hips as her hand embraced my neck through the long blonde hair I started growing out when I became female. The kids were out for weekend at Grandma and Grandpa's leaving us to do anything or anyone we wanted. Yes, you read that right. There was no denying that when we married my wife was a very heterosexual girl. Emotionally, romantically, and as a co-parent we intangibly meshed perfectly, but sexually? I wasn't particularly fitting the bill anymore. I accepted that, but the truly frightening thing was, neither was she for me. Oh it started slowly: forgetting about my porn collection for a couple weeks, platonically comparing my wife's boobs to my own, catching my eyes tracking this cute guy at work. Facing the truth, we knew our lovemaking was more about the emotional connection, not to rock each other's socks off. We both needed manhandling.
So tonight my wife and I will be hosting a "support group", for couple's that are together and one partner has went through the Unremitting Gender Flu. We will all mingle, talk about our experiences, but every couple knows why they are really there; to meet their needs. Tonight I will spread my legs while she spreads hers on our bed. In the living and dining room there will likely be other mixed couples going at it. I will stare into my wife's eyes knowingly, and then stare into my lover's as he pounds away at me. I already know who he will be; the spouse of my wife's lover who was a former woman, now the most handsome man at least to me. I will close my eyes panting and feel his muscles against my jiggling body as he explodes deep inside me. As I bite my lip in that post-coital glow, I will kiss him in the knowledge that my wife is right next to me doing the same to her man. Finally, both our needs will be met.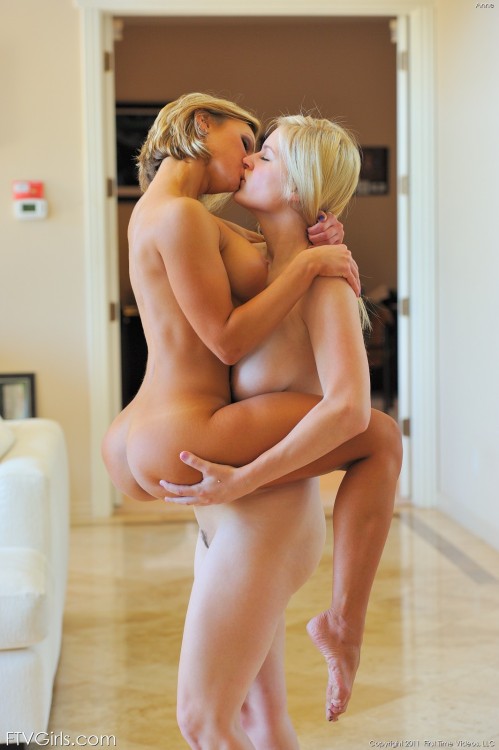 [ssba]