You'd be surprised. I know I was. When I was told it was governement regulation to become a girl for six months and it was my turn I was dissapointed but I was also accepting. After all, everyone had to do it.
What surprised me was how it felt. I assumed as well as most that the biggest difference would be having nothing between your legs and in turn having a vagina and sitting to pee. If it wasn't that I'd presumed the long hair or breasts. But it wasn't. Not at all.
Women are built differently to men. Well, we all know that. Particually out back though. Men don't have hips and rears like women. That was what I found to be the biggest difference. I have two huge jelly-like cushions hanging off my rear with a crack to seperate. They're unreal. My ass bounces, jiggles and wiggles as I walk. Step by step. When I sit it is a couple comforting pillows making me feel great.
To be honest, I'm upset. It's upsetting that I have to give my ass and the rest of my body away. It's a shame I have to be me again.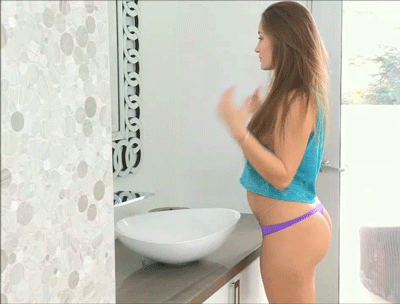 [ssba]