It had taken Tammy (21) about two week to realise that there was something wrong with her journey home from picking up her brother. She had notice that she had no recollection of driving home, all she could remember was picking Alex (16) up and then siting in the driveway as Alex ran into the house. There was just this massive blank in the middle, she may not have caught on to this so soon if two things hadn't changed in her car, the first was running out of tissues in the first week and the second was a sticky stain slowly grown on her nice leather seat in the second week.
Tammy suspected her brother was up to something, so she placed a camera behind the rear mirror after getting back home she collected it. She watch the footage on her laptop in her room, on the screen she saw Alex jump into the back seat like she remembers and just before she pulled out of the car parking space Alex bodyhopped her. It was over in a blink of an eye, he almost casually pushed his head through the seat and into her, the rest of his ghostly body following. The next half an hour showed Alex driving her jeep along while one hand roughly plundered her pussy to a number of screaming orgasms.
"The kids got good finger work but he's missing out on Tammy's great tits" Tammy said in a deep voice, she licked her fingers clean savouring the taste, while watching the home made porno she'd managed to beat Alex's record to hand assisted orgasms in half an hour but that was nothing compared to the number she had gotten in the past few months. It was a shame he had to leave Tammy but with a bodyhopper about it was too dangerous, once Alex learned to read minds and found out it wasn't Tammy coming to pick him up but Matt (29) in Tammy skin thing could get dicey. It really was a shame Matt had liked Tammy's body so much he'd gone through morning sick, his normal cut off point, but it was coming to an end anyway her stomach had started to balloon out something that was getting hard to conceal.
It really was a shame he had been looking forward to seeing how sensitive Tammy's breasts got and using them on his body leaving party, something he liked doing with all the skins he wore, but bodyhoppers hate anyone using technology to possess people believing it should be au naturale. He shuddered thinking about the stories he'd heard of bodyhoppers finding costume gun users, nope, it was to risky to stay, he e-mailed himself the porno as a little memento and went for one last drive in Tammy 's body Alex style.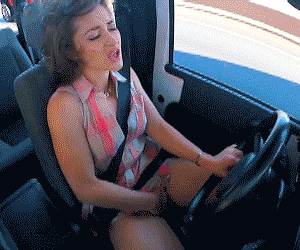 [ssba]