It was Friday and we were going to have the next week off due to spring break. Today during school was a drag because I couldn't wait for school to end, but everyone knows "when you track time, it goes slower." Anyway, after school ended I drove home and got a text from Julie "Hey babe, excited for spring break?" and I replied "Oh yea, but you know how I can't go anywhere."
We continued texting and agreed on having her stay from her family vacation and she would have the whole house all to herself. This meant even though I we wouldn't go anywhere, but we will still have a hell of a vacation! I was excited, but she was really excited because she got something planned for us to do for the week.
After getting some work done, I go over to her house to spend the night there. We cuddled, kissed and did all your girlfriend boyfriend things. After making out on her couch, she stopped and asked about what I know about transgendered people and the tech behind it (she was also somewhat bi and was interested in that, but I wasn't). I told her "No, I know that people get surgeries, but nothing else really."
Then Julie started explaining how this new company was selling temporary transformation products that also had the ability to jump the gender border. I was of course skeptical of this, but she showed me the evidence and I took her word and the data showed for it. Still I had no idea why she brought up this conversation, then again she likes talking about her friends a lot, and I don't blame her.
She then told me "wow, apparently these are popular with couples and they give special discounts for their first time" "Huh, I didn't expect that… wait, Julie." There was a little pause then I said with a little fear, and a tiny bit of curiosity "you want us to try this?" She replied "well kind of, I thought we could try this for spring break see what it's like to be on each other's shoes." A little shocked "Hmmm, this must have been the surprise you waited to tell me." "Yupp" she replied with a smile on her face.
It took a little bit of her convincing me about the idea, and I thought, I guess since it's temporary, there shouldn't be a risk. She finally convinced me and she was so happy, I kissed her to make sure she would calm down a little bit, but that just made her more horny and we made out with all of our clothes off and fell asleep on that couch together.
The following day we woke up, I already saw Julie awake and she was about to head off to get what we discussed last night. During the mean time I just played online and just wasting my time until she got back home.
It didn't take her too terribly long, but she was glad to be back and I was too. I gave her a kiss and fed us with the dinner that I made. After dinner, she was nervous and excited to try out these pills that were going to transform us. I was feeling exactly what she was feeling. She read the instructions and said "This seems pretty straight forward, just swallow the pill with water and the transformation would take effect within 2 minutes and last for 5 days." "5 days in a female body, this is going to get interesting!" "Yes indeed it will honey!"
As Julie got the pills on her hand she said "now, here's your pill, and this is mine… let's swallow on the count of 3" and I took my pill and glass of water, then looked at Julie and counted "1…. 2… 3… (gulp)" as we both swallowed the pills. I looked at her and she at me. Our hearts were racing of the excitement when it was a matter of time until the changes started to take effect.
About a minute and a half, I finally started feeling funny in my stomach, little pain, but wasn't too annoying and Julie felt the same. After about 20 seconds of that, I felt a shock and fell on the floor. First thing I notice after I fall was my hair was getting longer, and my throat was getting sore. I try to get back up and immediately notice that I lost a lot of height. I looked at Julie and she was definitely taller than she was before and she was gaining muscle while I was losing it.
The changes kept going on and after about 5 minutes, I was down to all feminine proportions and all of my skin was smooth without a single hair. The only hair I had was the long locks of blonde hair obscuring my vision. I knew at this point there wasn't left to change and right on queue I started growing tits and at the same time my dick was shrinking.
As I feel the last parts of my dick get sucked in and being replaced with a pussy. I slowly feel the lips of my pussy, and got electrical shocks everywhere. While still having some self-control, I noticed that my breasts stopped growing at a quite a large size. As I move my hair back to my head to clear my vision, I was shocked to see a tall muscular guy with a huge boner. I was kind of jealous because Julie's dick was bigger than when I had my dick.
We both stared at each other impressed at the results and then we both talked and it was very weird for me to hear a girls' voice come out of my mouth and a boy's from Julie's, but it didn't look weird because she turned out quite big of a guy. Now that I think about it, I started noticing I was staring at my girlfriend's junk a lot and noticed a little wetness from my pussy.
Shocked, but I was too horny to care, and it made sense for my sex orientation to change with my gender, and I bet it was the same with Julie. I started to walk to Julie and looked up at Him and He looked down at Me. I was very horny and he was the same, I purposely hugged against him to feel his hard dick. That was an instant sign that we both needed to go to the bed and explore these bodies.
Once we got on the bed, I jumped on the bed taking off my black shirt I had on and was waiting for my Boyfriend to join me here and take me. Once he jumped on the bed, I immediately hugged and kissed him violently. Then he started fingering me and that felt 50 times better than having a dick. Then I returned the favor by sucking his dick off and had a load of his cum on my face. I loved it and licked it all up! After that I finally took his dick with my hand, and pointed it to my wet hungry pussy. With no time to waste, he shoved his dick in my pussy and had sex.
After having sex we feel asleep and cuddled doing so. The next morning we wake up and kissed each other again, I put on the black shirt from yesterday and we finally had a chance to look at ourselves. We both froze once we saw each other, but we were both happy with the results. Now it was time to learn how it's like to be a woman in the world outside….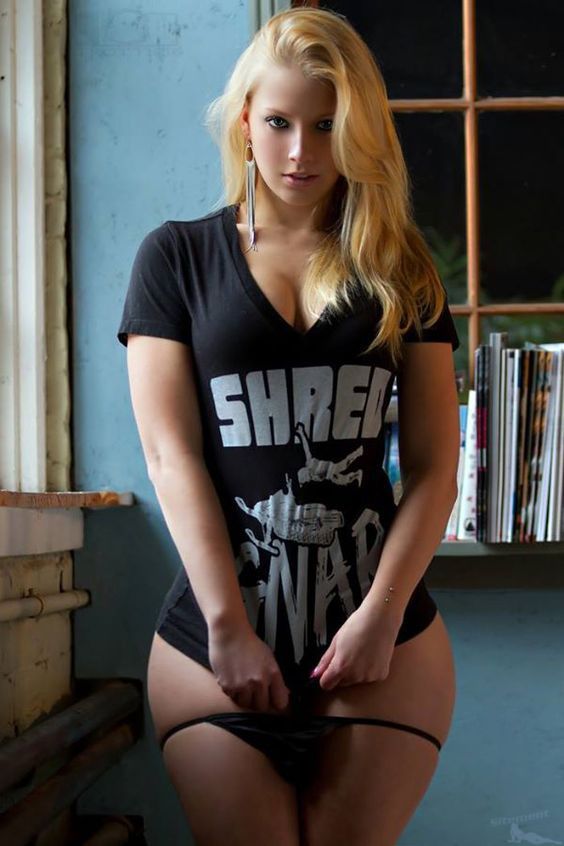 [ssba]