I agreed to be Jim's fuck-puppet for cash. I don't know why he didn't get an escort; hell I don't know why he didn't just get a girl. A sorcerer with cash should be able to land a girl. But I had nothing better to do and needed the money.
The change felt good enough, and we just had a low key meal out while I got used to the body. When we got back to his place, I let him make me a bit horny so that it would be easier to get through the main event.
As he moved his cock along my new pussy, teasing me with entry, I shuddered with need and pleasure. He asked me if I wanted it to be just good or amazing. I said amazing. I couldn't believe it when he slid in and let loose a bit more magic. I think I came on the spot.
While he fucked me I told him I'd do this again and again, money or not. He asked if that's what I really wanted, and when I said yes, he made me his permanent fuck-puppet. I literally can't be mad about it. I get it now though. Women are more careful about it, won't consent to any of the magic that needs agreement, not without proper protection. God it makes me wet to think of how perfectly he out smarted me and made me what I deserve to be, just his pretty fuck-puppet.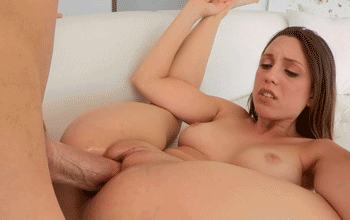 [ssba]