My friends Jane and Kim were up to something. As soon as I saw Kim get a pink dildo out of her purse, I knew what she had in mind. I tried to run, but it was pointless. Kim just barely touched me with the dildo and I felt turned on. I started rubbing one out. The two girls kept watching for a few minutes. But it didn't take long for Jane to take off my clothes. I fell on the bed, and Kim pulled me over her. Her breasts being pressed against my naked back was more of a turn on. Jane started giving me a blowjob.
I couldn't even concentrate, I could feel Jane's tongue working my equipment. I openned my mouth to yell "more", but it was right then when Kim shoved the pink dildo inside my mouth. The changes were almost instantaneous. I could feel Jane's tongue inside my pussy. Kim's hands rubbing my naked breasts. I knew what had happened but I just didn't care.
Kim took the dildo out of my mouth, to which I complained "not yet! I want it inside of me". "Don't worry girl, it is going inside of you. And once it does, the changes will be permanent" she said. I took the dildo out of her hands, and handed it to Jane. I smiled sexily, I couldn't wait. Jane, softly inserted the dildo into my wet pussy sealing the deal. We had a lesbian threesome afterwards. Ever since that day I have been known as Tiffy.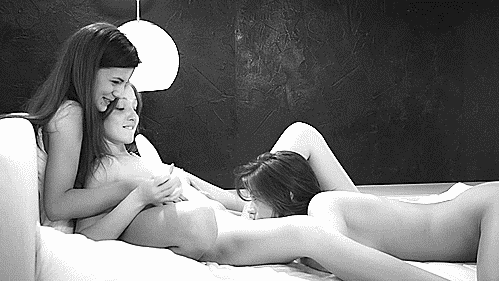 [ssba]