Tired of shunning themselves after being changed to chicks at the carnival for insulting an old lady, the men turned sexy babes, decided to do the opposite and go for a walk together for support, naked in celebration of their bodies instead of hiding them indoors. Vick now Vanessa on the right briefly spoke as they walked naked.
"One things for certain ladies, we are ready for hot sex like this, that is for sure, sex with some hot guys maybe, I just can't look at girls the same way now, but guys, well they look so good to me now," said Vanessa smiling.
Maggie on the left said, "Same here, babe, somehow fucking a random dude tonight in our house sounds like fun."
Trina, middle, shook her head in agreement, fingering herself a bit in anticipation.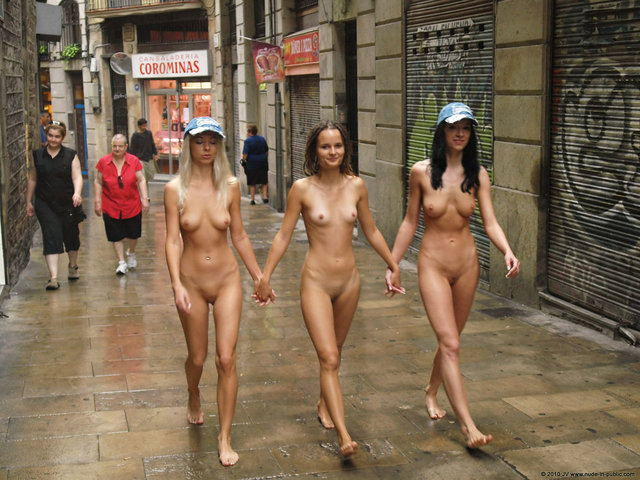 [ssba]