I'll admit I felt like a bit of a sucker, falling for that old guy's pitch. "This is a magical porno that will change according to your personal fantasies." I guess I was caught up in his weird magical-looking store, and how he guessed my name right when I walked in. So in the age of the internet, I did the unthinkable: I bought some porn.
And I was disappointed. I mean, it wasn't a bad porno, and it was in HD, but it was pretty vanilla, to start at least. Blowjob, pussy, then the guy shoots his load on the chick's back. Pretty typical stuff. I wasn't even that turned on, and I was already thinking about what to get for dinner. But I was surprised to notice that the movie kept going.
The woman laid the man on the bed and took him into her mouth to blow him again. Then, his dick started shrinking. I thought he was getting flaccid at first, but he was still hard, his dick was just getting smaller. That's a really weird direction for a porno to go. Soon enough, she wasn't even bobbing her head, she was just licking a spot on his crotch. She pulled her head away when the guy moaned, and I could see that the guy's dick had been completely replaced by a moist pussy! My own crotch started tingling like crazy at the sight. This movie really was hitting my personal fantasies!
The girl on screen licked her way up the man's chest, which was now hairless. His chest was still flat, but his nipples were large and erect. She began licking them, and slowly but surely his chest swelled into two large breasts. I reached under my shirt to sympathetically stroke my own nipples, and it felt great. This video was really starting to do it for me. The guy's moans of pleasure were getting more high-pithed and girly, while is chest and stomach finished transforming into a beautiful feminine form. I fantasized about what it felt like for my pecs to expand into breasts like that. I could almost feel my skin stretching and softening.
My nipple felt large and hard in my cupped hand, but my hand shouldn't have had anything to cup. I felt around and realized that my breasts actually were expanding! I looked down, and saw that I was actually changing like the man in the video! I immediately pulled off my shirt and saw my budding breasts grow before my very eyes. At this point, I was more turned on than I'd ever been in my entire life, but I saw a conspicuous lack of tenting in my pants. Unable to contain my excitement, I pulled down my pants and saw a smooth hairless crotch. As I caressed it, a jolt of pleasure made me fall back against the couch. I looked up at the movie again, and saw that the man was almost completely womanly, and it looked like I was only moments behind.
The two girls on screen transitioned into a full on lesbian love-making session, and I just embraced the feelings coursing through my body and eagerly probed my own slit as I watched. I fondled my deliciously soft breasts, and explored every inch of my new equipment. Before long, my heavenly voice joined the two women on screen in screaming our simultaneous orgasmic ecstasy.
I woke up the next morning to see that my wonderful dream had been reality. I caressed my silky skin with glee, before taking a long hot shower. I decided I needed to go the mall. To get some new clothes, but not before finding that magic shop and giving that old man a proper thank you.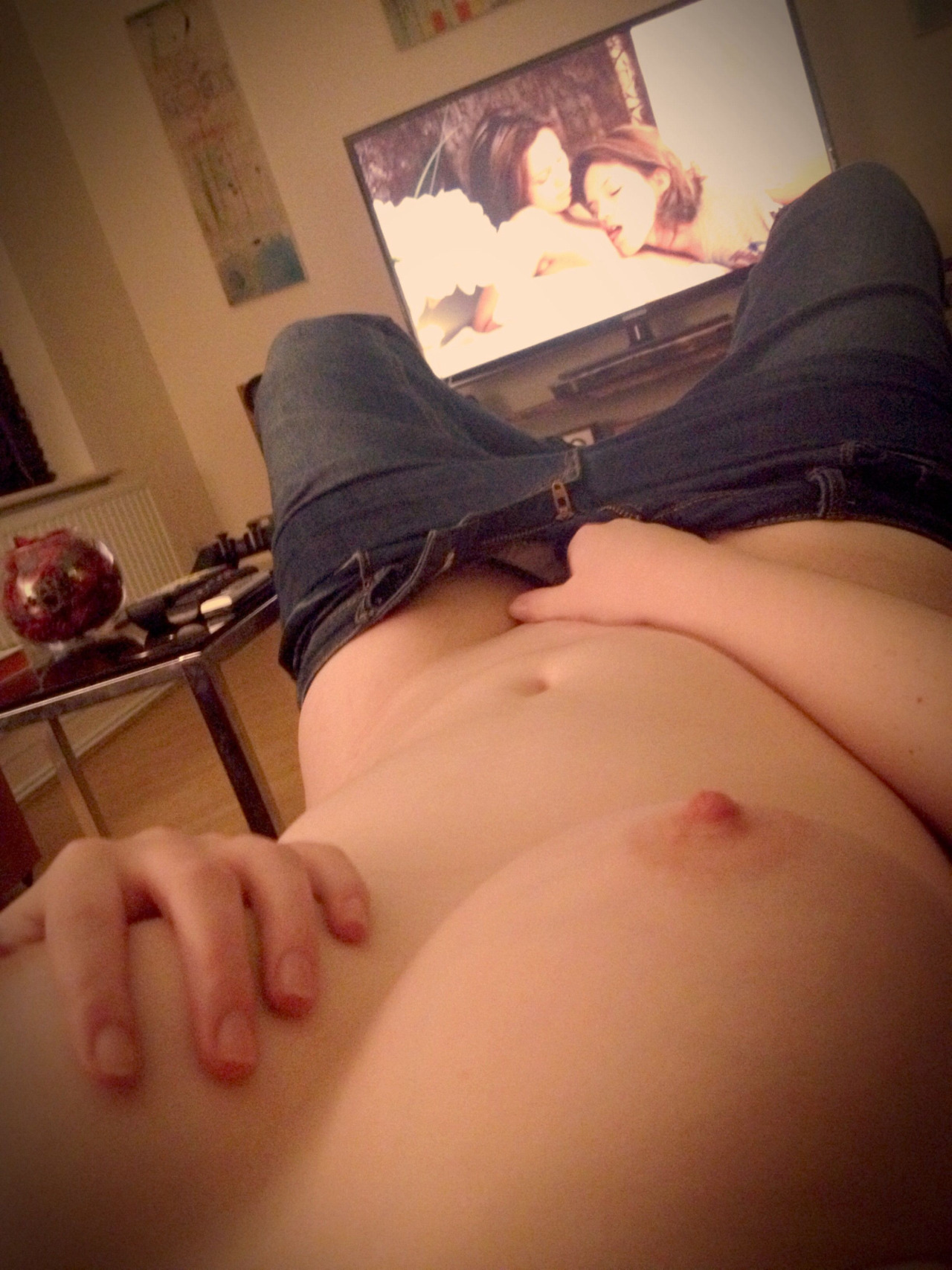 [ssba]