I'm on vacation with my friends. Last night I went home with 2 girls from the club. I'm in their hotel room making out with them when the brunette says we've got the x-virus. If you lick or fuck our pussies you will get it.
Umm I'm leaving!
Wait….
I turn to see the brunette taking off her clothes. I guess I can still have fun as long as I stay away from their pussies. As I'm sucking on the blondes nipples, the brunette is giving me a blow job. They switch places and I lay on my back to allow them to switch easier. BIG mistake. I started sucking on the brunettes tits but she slid her body up to pin my shoulders down with her butt. Her pussy is right next to my lips. I feel the blonde move too. She stopped sucking my dick. Wait, is she?, nooo. She lowered her pussy onto my dick! Too late, I might as well eat this pussy.
As I'm eating the pussy I feel myself changing. I feel my boobs moving as the blonde rides my dick. After I came in her pussy my dick shriveled and I formed a pussy. Now the brunette is eating my pussy! It feels so good!
The following morning I showered and looked at myself for the first time in the mirror. I'm a hot busty blonde. Phew, at least my mind hasn't changed. The girls handed me a pink bikini and I look amazing in it. As we are walking to the beach I look down at my feet. Mmm, I think pink toenail polish would be cute.
Oh no, my mind. Damn it!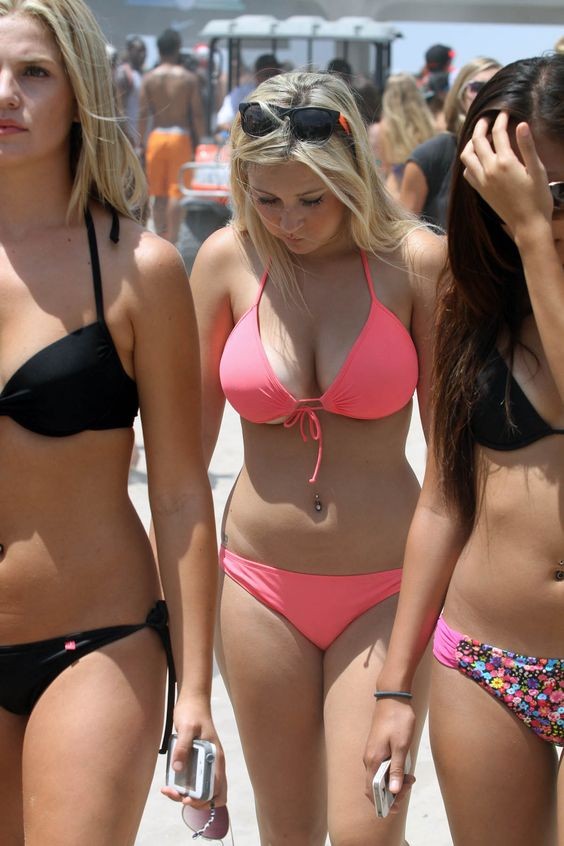 [ssba]