Peter stared down and tried to focus on not swinging his huge, awkward hips so much with each step, sighing as he realized if he didn't his big, barely covered by the tiny pink bikini bottoms 20 year old bubble butt jiggled and shook even more as all the sexy feminine motion he fought to stop from his hips moved instead to his ass. He heard a wolf whistle and both Tina and Jessica giggled, and so did Peter, his voice even higher and more girly than those to airheaded sorority bimbos.
"I wish that Susan would stop acting like a prude, and instead be forced to act like my fantasy perfect bimbo, sexy fun airheaded girlfriend, doing whatever I ask, talking sexy all the time, acting as if her IQ was half what it is… and I wish she had tits three times as big as now that were so sensitive she could cum from having them touched and she gets turned on when people stare at them because she always dresses as sexy as possible!"
That's what I'd written down and given to that stacked babe dressed like a genie that appeared when Susan and I both grabbed that weird lamp at the same time. We'd been fighting, I wanted to go to this big beach party and she wanted to study… she also had heard that I'd been flirting with Tina, her slutty sorority sister, and probably suspected me… but there was no way she could know Tina had blown me in a closet at that kegger last weekend while Susan was away on a field trip for her biology class.
Sure, the stupid genie thing, even though she was ridiculously hot, I'd assumed it was some kind of trick for a reality show or promotion for a bar or sports drink, but I was so pissed at Susan for dumping me and refusing to go the party with me that I wrote that just to piss her off. Imagine my surprise when the babe in the genie outfit suddenly waved her hands told us that she was granting our wishes… but the change bank had decided to exchange them with each other.
Suddenly I found myself grabbing the wish Susan had wrote, unable to control my own body and reading it out loud, but rewording some of it, making it sound like I wanted what she'd written…
"I wish that Susan could teach me what it's like to date a jerk like me that's a horny, asshole, cheating, sex crazed boyfriend who always wants to stick his huge dick in his girlfriend and all her friends and that treats his girlfriend like she was an airheaded bimbo sex doll, and I'd never be able to do it to any woman again for the rest of his life!"
The Genie giggled and clapped and then spoke, as I stood unable to move.
"He read his wish that Susan wrote wanting revenge, and now he'll get a wish he diddn't intend, Susan will teach the lessons as your boyfriend youll discover, as you now become Susan, a woman and Peter's lover." she winked a sexy wink at me and snapped. Suddenly I felt like I was in a hurricane, flying towards Susan's eyes…
I screamed and began choking as I heard my high pitched voice… female voice. Looking down, I saw shoulder length blonde hair, smelled Susan's girly pefume, saw the attractive sweater and tight jeans Susan wore now on my own, bizarelly curved, feminine body… saw the swell of two firm, perfect B cup tits on my own chest… and looking up, seeing my own face, my male face staring down in shock at my huge, muscular male body that towered over me… realized that somehow, I had been… changed… wished.. into Susan's body!
I was frozen in place, panicking at my rebelling tiny, impossibly female body, but could only stare and not speak as I heard my male voice cheer and then laugh, watched my old body grabbing my big, muscular pecs, then my crotch, smiling at it, then down at me…
"I'm you… I'm Peter! The rich, handsome, never has to worry about anything but getting laid most popular jerk in school… and your my girlfriend… right Susan?"
"Yes baby!" I said in a high pitched voice, the swearing refusal I'd tried to speak changing to sexy dripping agreement.
Then, the genie handed Susan, in my body, the wish I'd written and she laughed and began to read what I'd written…
That was four hours ago. Now, not only am I stuck in Susan's body, but I'm dealing with slutty clothes, slutty make up, bleach tan bimbo body… and worst of all, as if feeling Susan's sexy B cup tits on my chest hadn't been bad enough… my stupid wish had left me lugging around huge, heavy, jiggling, bouncy E cup tits that were so sensitive they made this dumb slutty body turned on every time I looked at them, caught someone staring (hard not too how they were shoved into this tiny bikini) or found myself trying to steathfully touch them.
"Fit in, play the part of the slutty girlfriend you wanted me to be!" Susan in my body said. Suddenly I was headed to the kegger, then watching Peter walk off with my buddies while I headed off with Susan's babe friends feeling every guys eyes on my tits and ass.
I told them I was Susan's cousin, and I was dating Peter, and agreed when they said I should pledge the sorority and join their cheerleading squad. I couldn't help it,I hated it,but I had to play the part of the slutty girlfriend like Susan commanded me!
Girl talk progressed and Tina, the babe that had blown me last weekend, asked if I'd fucked Peter yet, and said he loved blowjobs and had a huge cock.
"Not yet, we just started dating!" I said giggling.
Both girls said Peter was notoriously horny and had a wandering eye, and if I wanted to keep him interested, I better give him a bj and make sure he doesn't forget about my sexy tits.
Playing the part, I agreed.
Now, after rejoining the girls, I wish I could run and wash out my mouth, the taste of cum and my big, huge, former penis all over my mouth, the cherry lip stick I'd reapplied only adding to the humiliation.
I'd given Susan, who I called Peter, the most amazing blow job possible, and after she said to enjoy it and finger myself, I started loving how it felt, squeezing my tits, for the first time feeling and then fingering my wet pussy, talking dirty any time I pulled the huge cock from my lips and slid it between my gigantic tits.
"Please, cum in my slutty mouth and on my huge tits!" I begged, and then, as Susan let out a masculine groan and commanded me to cum, we both felt an orgasm as the opposite gender for the first time, and, as my boyfriend had commanded, I opened and swallowed his cum and cried out in pleasure.
The girls asked me about Peter, and I told them every detail, humiliated but unable to stop playing the part. Finally I finished and Tiny turned eyed my ridiculous female body and huge tits and winked at me.
"Hey, let's hit up that sexy underwear store. You should get a sexy costume to wear, show off those tits and drive him crazy tonight at the bonfire… I bet it'll make him want to fuck you all night long!"
I can't stop playing the part, as we walk down the beach, my tits jiggling, headed to the Hustler Store, knowing I'll buy a naughty nurse costume… and feeling my pussy get wet as I imagine what it will be like when I get fucked all night by my new boyfriend, stuck as a plaything for my former girlfriend, in my male body, with my huge cock, and can't stop saying yes and acting as his bimbo, boner growing, bigtitted sorority beach babe girfriend.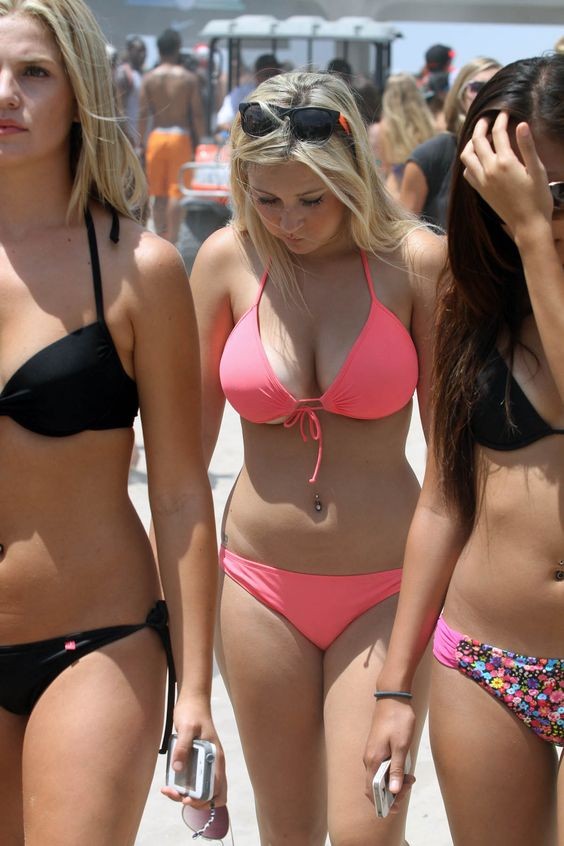 [ssba]