The hot girl outside the school asked Ben if he wanted some "man candy", and Ben thought she asked if he wanted some band candy. Ben said yes, and suddenly Ben found himself very female taking five guys from the football team in the storage room of near the gym.
The girl laughed to herself outside, "Adding another wussy guy to our ranks as strong hot cum sluts. He wasn't much of a man, so he can work for me and be a whole lot of woman!"
Ben was about to protest, when the man in his mouth and the one in his pussy exploded simultaneously, and Ben himself exploded in female orgasm, shuddering his entire new soft sexy body! Then a the other guy went into his ass, while another in his mouth, and another in his left hand, which was placed there by a guy to his left! The guys didn't even know her by Ben, they called her Bianca Blows, and said she was the best blow in the tri-state area!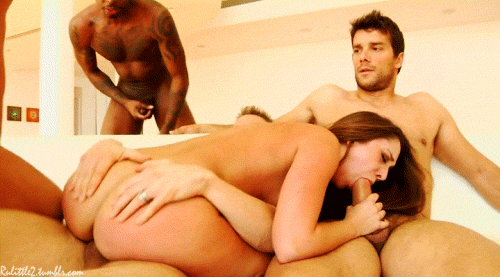 [ssba]