"I can't believe that I'm about to do this!" James thought as he lowered his thong, ready to play with his new equipment.
James had always been a shy and reserved teenager, a real wallflower who seemed to just disappear in a room. He didn't have good luck with the ladies, and that led many to believe that he wasn't interested in women at all. They were wrong however, James loved women but he could never tell anyone the type of women he really liked. He liked black women, particularly black BBWs with large hips and huge boobs. All he ever wanted was to get a woman like that, but he never had the confidence to do so.
One day walking to school James spotted the woman of his dreams. She was perfect, her skin dark and as smooth as chocolate, and her clothes consisting of a flower top, mini skirt, and 9 inch heels left little to the imagination. She was large in all the right places, her hips and thighs just screamed large and in charge, swaying with every step James could do nothing but stare. He could feel himself getting hard watching the mesmerizing display in front of him and he wanted to just get a chance to grab that ass. Her tits were straining against her flower top just on the verge of popping out, and they bounced beautifully with every step. James wanted nothing more than than to grab her tits and just suck on them, and felt himself grow even harder. He moved his eyes upward and locked eyes with this mystery woman, and she smiled and licked her lips seductively. James felt his stomach start to flip but he smiled back not sure of what would happen.
"Hey baby, I saw you staring at my boobs. Do you like what you see?" She teased him playfully in a smoky voice.
James stuttered a reply, "Yes I-I-I like th-them very much."
"That's what I thought" she purred, "would you like to see some more? All I need is to know your name" She said as she leaned forward her cleavage right in James' face.
James spurted out "Yes I want to see them and my name is James"
"Hi James, my name is Yolanda. Since you held up your end of the bargain, I will too. I will actually give you more." She slowly unzipped her top showing her large dark nipples, and as James was staring she learned in and began to French kiss James, rubbing his crotch while doing so. James was in shock but he returned her kiss, her breasts pushed against his chest. He tentatively reached behind her and grabbed a handful of ass and squeezed, she rubbed his crotch faster in reply. Just as he thought he would cum Yolanda pulled back and smiled at him, her tits hanging out smiling mischievously. "Hang on there big boy, before you get to play with anything else I have a question for you. How bad do you want my body?"
"I want it more than anything!" James blurted out.
"Do you want these huge tits, this big ol' ass and my juicy pussy all for yourself?" She proposed.
"Yes, right now."
"That's all I needed to hear." She smiled, "I hope you like them." She snapped and James felt himself become lightheaded and he blacked out.
James came to in a cheap hotel room, lying on top of an uncomfortable mattress. He felt wrong somehow, he felt heavier than normal, and felt as though he had a pillow under his ass and a weight on his chest. He sat up on the edge of the bed and suddenly felt a sudden shift forward and he had to catch himself. He looked down and saw the largest breasts he had ever seen and they were black! He reached up to touch them and saw his new hands and gave his breasts a squeeze. He gasped in pleasure and in fear, they were real! He rushed around the room looking for a mirror now aware of the sensations of his new body, his hips and ass felt huge and jiggled with every step. His breasts almost bounced up and hit him in the face, but the most unsettling of all was the emptiness he felt between his legs.
He finally found a mirror and looked in shock, it was Yolanda. He looked just like her, the same tits, the same ass, even the same blue eye shadow. He spotted a note on the mirror and gave it a read.
"Hi James,
I'm sure by now you have noticed your new body. I'm sorry for the change but you have to understand. I'm a bodyhopper and while that body was fun, it was time for a change. I wanted to make sure the next owner would enjoy it, and you really seemed to like it. Have fun and enjoy yourself, it's a once in a lifetime experience.
P.S. That body has some real sensitive nipples, give a squeeze and you'll be glad you did."
James put down the note, knowing he should be worried but the more he looked at his reflection the more he wanted to play with himself. He took off his tight skirt and heels and looked at his new massive ass. He rubbed his massive thighs and ass enjoying the softness, he then slapped his ass enjoying the sting and the jiggling of the flesh. He could feel himself becoming excited and felt a moistness in his crotch. He looked down at the tits squeezed in the flower top, and decided he always loved big black tits now I get to play with my own. He unzipped the top and they burst forth, and he was surprised that they looked even bigger from this angle. He cupped them enjoying their heft and brush his nipples and let out a gasp of pleasure. Yolanda wasn't lying, that felt great. He pinched them and squealed at the mix of pain and ecstasy that came that came with it. He then decided to try something he always enjoyed watching as he brought his tits to his new lips. He put his new soft lips around the nipple and began to suck. He became weak in the knees, and sat on the bed sucking away getting lost in the feeling.
Before he knew it, his crotch was sopping wet, the thong was soaked through and he felt juices running down his new chunky thighs. He felt a heat in his pussy and an urge to try it out. He peeled back the thong and looked at his new vagina. He moved his hand past his new bush and brushed his new velvety lips, as he moaned in pleasure. He laid on the bed looking over his tits and his erect nipples and plunged a finger in his aching pussy. His eyes rolled back and he began to squirm as the pleasure seemed unbearable. He began to plunge faster and deeper, and soon his new tits were covered in sweat. He looked down his new shiny tits bouncing with every movement of his hand, the pleasure in his crotch was too much to handle. While focusing on his tits and the large erect nipples, he shrieked in pure ecstasy squirting all over his thighs.
As he was basking in the warm afterglow of his first female orgasm, he looked down at his tits and began to twist his nipples. He felt the excitement stirring in his groin again and though, "I always wanted to be with a big black woman, now I have my own big black tits to play with."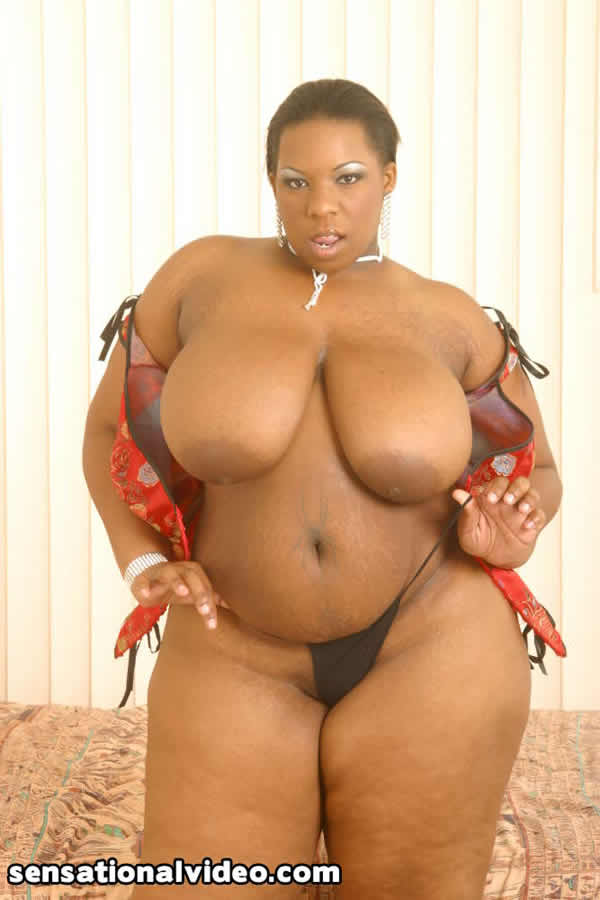 [ssba]