"Something wrong man?" Jason asked walking up to me.
"Nothing." I said trying not to stare.
"It's my tits ain't it?" he asked "Look dude I get it their pretty fucking big but I didn't ask for Second Puberty you know."
"Yeah I get it." I sighed "It's just hard not to stare you know, you're…you're pretty hot."
"Hmph." he smirked and took a sip of his drink "I guess I'll take that as a complement, it's still weird hearing guys tell me how I look or hitting on me, just a few months back I was a dude who was doing that to girls but now…the tables have turned, and you know it ain't so bad. I mean wearing bikinis and showing off my tits is nice."
He smiled at me "And checking out guys in swim trunks is fun too."
"Umm…" I stuttered.
"So stud." he rubbed the front of my swim shorts "My parents aren't home and we've got the pool to ourselves, what's say we have a little fun."
"I think your drunk." I gulped.
"Fat chance." Jason said yanking my shorts down "Since I've been drinking Ice Water all afternoon."
"FUCK!" I groaned pushing him over a table "You're so fucking hot!"
"Yeah that's it, make me a real girl!" he moaned as I pulled his bikini bottoms off and slid into his new tight pussy. "SHIT!"
I started thrusting into my friend, fucking him as a girl, a few months ago he was a guy but thanks to him having Second Puberty now he was a babe and I couldn't hold back any more, I had to fuck him. Jason moaned as I pulled his hips and slid in and out of him, he was so tight and his tits smashed against the table, the moans he was making just made me harder.
"Fuck dude I'm…OHHH!" he moaned as his pussy got even tighter "I'M CUMMING!!!"
"UGH!" I groaned busting inside of Jason.
"Phew." I slid out of his pussy with a pop "That was crazy."
"Yeah…" he panted catching his breath "This Second Puberty thing ain't so bad after all."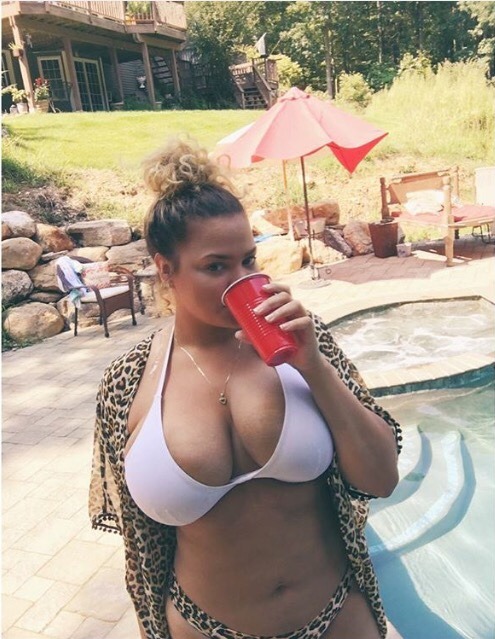 [ssba]