Charles had done as he had promised. From that fateful day over three years ago, Kim had been her Daddy's little submissive slut. He'd been a stern Daddy, never flinching at giving her the punishment she deserved when she had been naughty. And she was naughty a lot, the punishments only spurring her on to be even naughtier for her Daddy.
After the first time, Kim had for a while regretted her situation. She thought it would never last, and she feared her Daddy would cast her aside, and she'd be lost, stranded in this unfamiliar body. But it turned out he hadn't exaggerated when he'd said he'd be happy to have her as his little girl, and to fulfill all her dirty fantasies. Back when she was Tom, she had never known how kinky her Daddy actually was. Now, she knew they were perfect for each other. Her crush had grown into a deep love and commitment, her greatest goal in life being to please him in any and all ways. Her grades, already not very good, had suffered even more, but that didn't matter. Daddy didn't want her to go off to University, anyway, and they could both live comfortably off of his earnings. From the day she finished school, she had taken on all domestic duties in the house.
One day, Charles had asked her if she remembered what he had said after that first time. She nodded. "It's time," he had said. "I am going to breed you. And I am going to make you my wife. " He didn't propose as much as state it as a fact. She didn't have a choice in any of the matters, and that was how she liked it. It wasn't long until she was pregnant.
Tomorrow was her last night in her own room. She'd been allowed to keep it as a sort of sanctuary, her girls room, but tomorrow was their wedding day. After the wedding, Daddy had said, she'd no longer have her sanctuary. It was to become a nursery for their baby boy. She sat on the bed, naked, reflecting on everything that had happened since that day she switched bodies with Kimberly, when Charles entered, a camera in his hand.
"Sit up! Tom wants to see how you're getting on." It wasn't the first time she'd been told to pose for him, but it was still possibly the most humiliating experience she would endure. Shown off to her old self, and now with a pregnant belly. She sat up, lowered her head to hide her embarrasment, and the flash went off.
"Now get on all fours! I want one last night with my little girl before she becomes my wife."
Kim looked up at her man. She felt joy, pure bliss. As she presented her pussy towards him, she turned her head and said, "You know, Daddy, just because I'm going to be your wife doesn't mean I'll stop being your little girl."
"I know, baby," he said as he grabbed her by her neck and plunged deep inside her.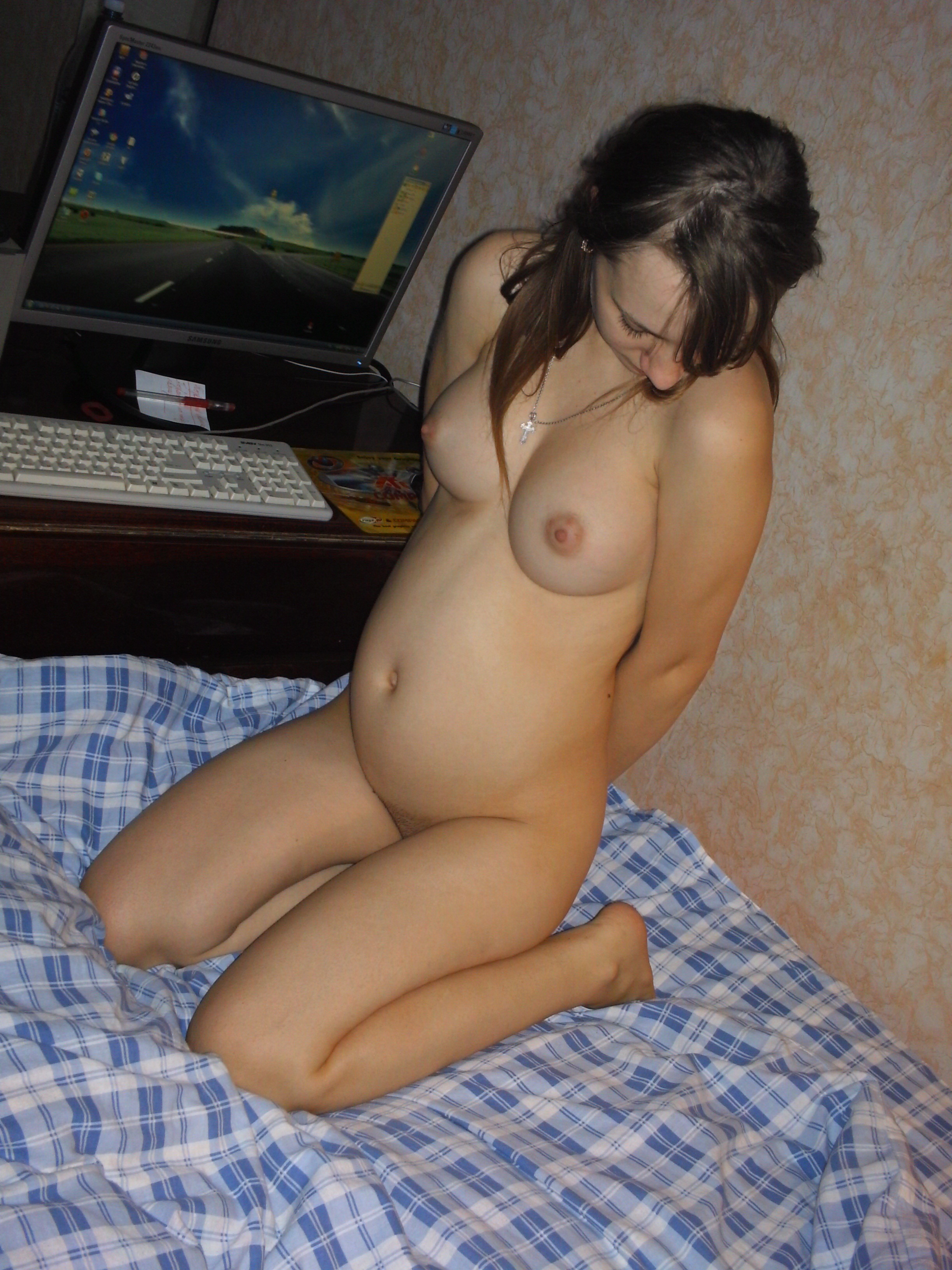 [ssba]