Daryl and Hannah wanted to try sex in other people's bodies, so they agreed to swap with work friends of theirs. Since no men wanted to be Daryl, he ended up swapping with a coworker of his, named Judy.
So Hannah went after somebody at her office who wanted to swap. Nobody did, until Michael came over to talk. Michael was a big shy guy, and Hannah never understood that. He claimed that it was hard for him to get a girlfriend, but didn't specify, so she imagined he had a small penis.
Daryl was happy to hear this, if he was to be fucked as a lady, at least it would be by a dick smaller than his.
Imagine the look on his cute new face when Hannah came home and undressed to show him the real reason Michael couldn't get a girlfriend.
His dick was too big!
And now Daryl would have to take it all.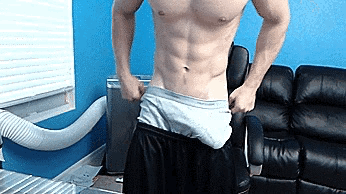 [ssba]