Matt was going a little bit out of his head.
His body was extremely horny.
He knew what it wanted but he did not know if he was capable of doing it he wasn't sure that he was ready to have sex with a man.
As he shouted in frustration.
To some of his new female friends who understood what he was going through as most of them experienced the same thing just before the start of their period.
But they weren't going to let him know that as it was too much fun watching him stress out.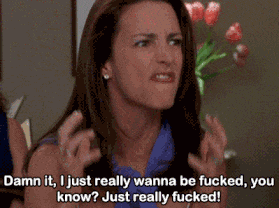 [ssba]