Joe gasped as his Tom's spell hit him. He felt his entire body reshaping in an uncomfortable way, swelling and shrinking in different spots. Most noticeable visibly were the breasts he was growing. Most noticeable physically was the rapid shrinking of his dick and balls and their transformation into a pussy.
"Oh my god." Joe said in a sweet feminine voice once it was over. He'd been turned into a woman.
"Mmm, yeah, I like it when you call me God. It's not over though. The spell made it so you have to do everything I say." Tom said with a grin.
Joe swallowed loudly, looking up at his friend from his petite female body. He knew what that meant.
"I want you to strip and go over to the couch." Tom commanded and Joe could not help but obey.
"Kneel on it and bend over to show me your ass." Tom commanded.
"Tom, please-"
"Be quiet." Tom commanded and Joe did as he was told. "Mmm, very nice."
Joe's body was literally trembling as he felt the breeze on his exposed new feminine opening.
"Now play with yourself." Tom commanded. Joe obeyed, reaching down and touching his pussy for the first time. It actually felt kind of nice.
"Mmm, yeah. I like that. I want you to do that anytime I'm not home and think about my dick." Tom commanded.
Joe proceeded touching himself. It was starting to feel pretty good.
"Yeah. I want you to get acclimated before we have any fun. I'm gonna go out and get lunch." Tom said and left.
As soon as the door left Joe started thinking about Tom's cock. He was disgusted by the idea at first, but something weird was going on with his body as he played with himself. He started associating it with the pleasure he was feeling. Pavlov would be proud of Tom.
Tom got in a car accident on his way to lunch though. It wasn't so bad, but he had to go to the hospital. He didn't end up getting home until the middle of the night. There he found Joe in the same spot looking ragged. There was a large wet spot under her as she continued to finger fuck herself with a look of a mixture of delight and discomfort on her face. Tom felt the arousal he'd been suppressing all day in the hospital return full force, but he was still sore from his accident.
Joe would have to wait to learn what it was like to get fucked for another night. Tonight he'd learn what that cock he'd spent the past 14 hours thinking about while masturbating tasted like.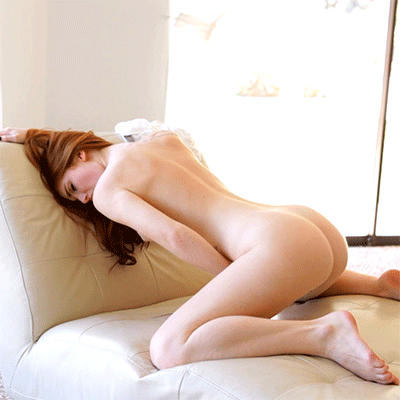 [ssba]