Today is Joseph's birthday and to his surprise, someone sent him a packet. He grabbed it out in the hope to find out who sent it. But there was only an oriental-looking oil lamp. "Seems someone knows my fascination with genies." He thought and rub for fun over the lamp.
A blue cloud of smoke came out and completely enveloped him, in shock he dropped the lamp. Next, everything went to quickly for Joseph.
The smoke dissolved his clothes.
His body became smaller. His male physique disappeared and took female curves. His skin was smooth and soft as his body hair disappeared.
But he now had long hair on his head and his face looked like that of a woman.
His penis pulled back into his body and a vagina was formed.
His chest began to grow until it had reached F cup.
The smoke began to dissolve itself, leaving Joseph body with make-up and a blue genie outfit.
Instinctively he grabbed the new strange feeling on his chest and looked down briefly and said, "What the …" He stoped his sentence when he heard his female voice for the first time.
He said once more WTF and disappeared in the lamp. Here he immediately got the knowledge what he has to know as a genie and that he must last for a whole year before he is freed from the curse of the lamp.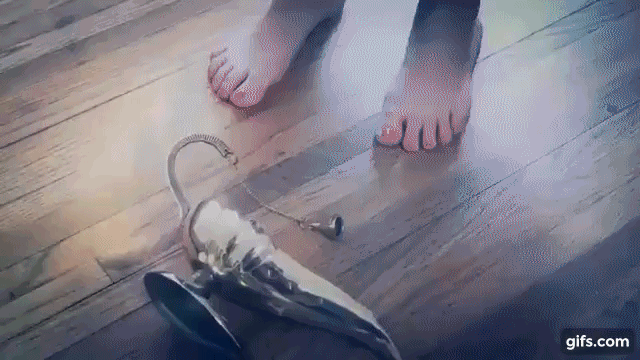 [ssba]