Greg (18) and his girlfriend Kacie (18) were excited to attend the end of the year swap pool party their friend Rachel was throwing after graduation. The moment they both walked into the house, they randomly switched bodies with another party goer. Greg looked arounded and found he was inside the body of Erin, Kacie's best friend, wearing a pretty small bikini.
He walked around the pool as his teammate Brian came up to. But to his surprise, Brian turned out to be Kacie. The two joined some friends in the hot tub. As everyone joked around and talked, Greg and Kacie were getting a little handsy under the bubbles.
They both excused themselves. As they were getting out of the hot tub, everyone noticed Kacie's pretty apparent tent in her swim shorts. Everyone knew what they were going to do. They both found an empty room as Kacie made the move and tore off her shorts, taking Greg then and there. They would soon find out that Erin's body is a real moaner as Greg just had his third orgasm.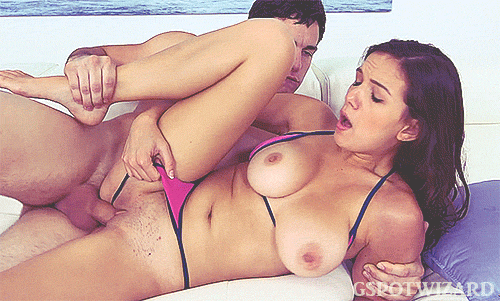 [ssba]