Oh my God! It worked!
It worked?!? It worked?!?! I just turned into a copy of that hot barista from the coffee shop this morning. I was supposed to turn into an ideal version of myself! That is the image I was concentrating on. And what happened to my clothes? And, oh God! Is my navel pierced?
C'mon Brad, you're young. You're healthy, and you are one of the hottest women I have ever seen.
I'm healthy? I'm a 43-year-old theoretical physicist, Jake. I AM NOT A WOMAN!
Really? Because I've never seen _these_ on a dude. You have amazing tits, Brad.
Perhaps the neural interface was miscalibrated and i picked up imagery from the subconscious instead of the image I was consciously projecting. If I can adjust the resonating frequency of the cranial sensors, I might be able to…
Have you even looked at them? Check out at how bouncy they are! Boing! Boing! Boing! Bo…
DAMN IT, JAKE! KNOCK IT OFF! THEY'RE NOT TOYS! …
… Oh God, I really am a woman…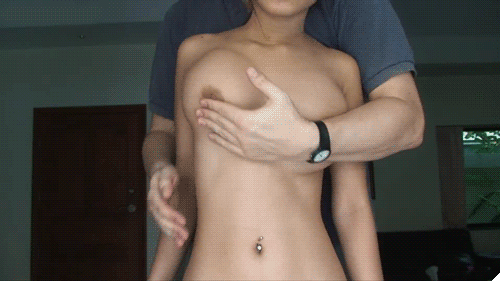 [ssba]