My boyfriend Zapper loves kinky sex. He is really turned on if we hook up in different places and he loves it if I take charge and call him "my little bitch" and dom him . So when I found the Medallion Zulu at a yard sale I had a wicked idea. I planned a bike trip where I would leave my bike and Zappie would pull me in the bitch seat. So before our trip I waited outside the dressing room at teen boutique and saw a small very sexy girl hang up a pair of cut offs which I bought. then I went Abercrombie and Finch and got the jeans that a tall ripped hot guy had worn.
on the road we came to a secluded spot and spread a picnic. then with a gloved hand I touched the cut offs and touched the medallion to Zappie and then use the same process with the myself and the jeans.
I then told Zappie as the changes slowly started " ok my little bitch strip or I will force you" Still unaware of the changes slowly starting Zappie was excited to role play her in the outdoors and stripped in a second.
Then the changes came very fast and she was looking down very confused at her new small body and up at my now large ripped body with a 10″ hard cock. I said the grabing her and turning her around and forcing her to her knees "on this trip Zappie you will be my little submissive bitch for real and I will be your Dominate Man". Zappie said " you found the medallion but I thought it was a myth… no lets talk first ….". I then inserted my index finger and thumb in her new sex and messaged her clit till she was dripping wet. Zappie stopped protesting and her words turned to moans I then said " Beg for it my little bitch". She in a breathy drawn out whisper said "FUCK ME PLEASE SIR". I entered her and fucked till she could barely ride on the back of the bike as we continued our trip.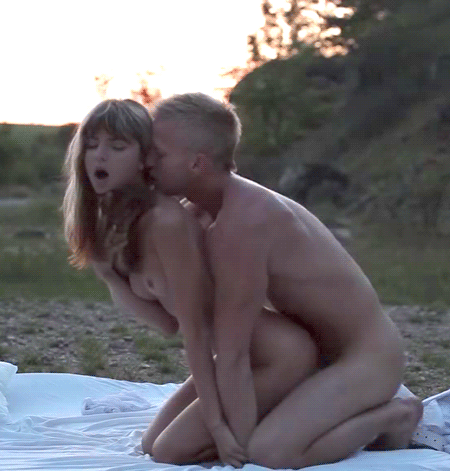 [ssba]