It was simple. In front of me is six beautiful women. Six pure females. I need to choose which one I shall become.
There were all kind of variables to consider. It wasn't all just sexiness. Which body would be the best to have? I didn't want huge breasts in the way so that ruled the one out on the far right. It was upsetting to let her go because she was all so sexy but it was the right call.
I wasn't a fan of fair skin, I would of got so much sunburn every summer. That ruled out the second from the right. This also meant that I dropped the third from the right. I wasn't keen on being a short girl so that got rid of the third from the left.
That left me with two. I was so excited. My palms were sweating profusely. My soon to be gone dick was firmly erect. I pondered and pondered. In the end I settled. I couldn't go past the one on the far left her face was stunning and she had the nicest ass. I had to have it, I had to be her.
I couldn't be happier with my choice. I love being a woman and I love being Katie.
Who would you have picked?
Say so in the comments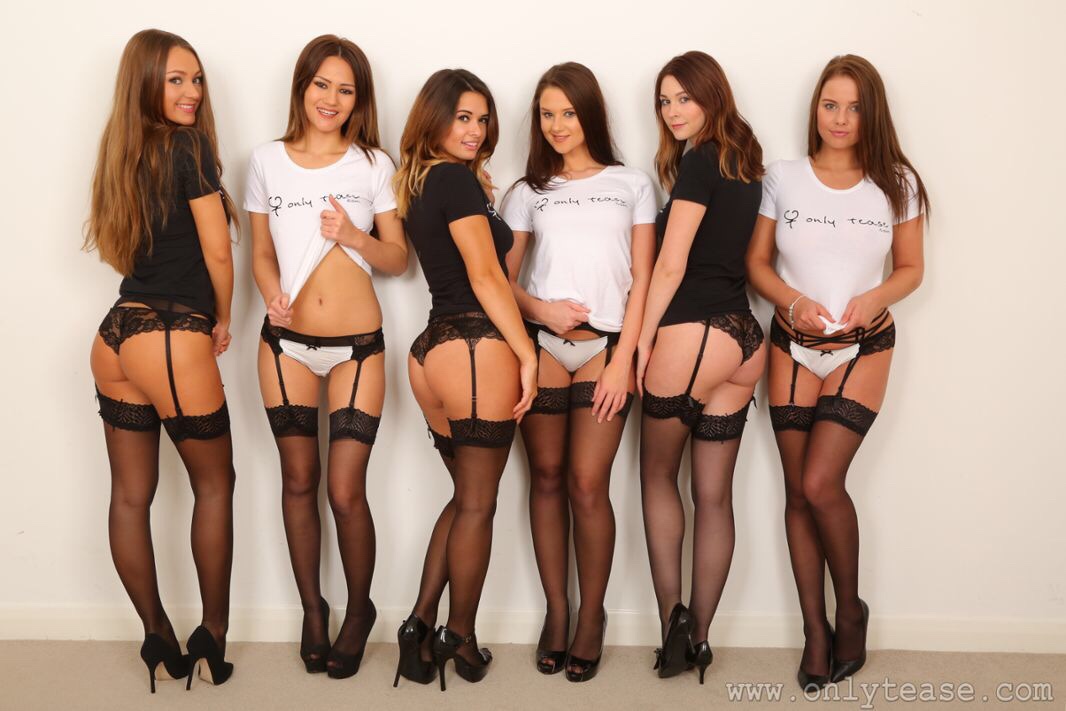 [ssba]