When my wife told me she wanted to spice things up in the bedroom, I was thrilled. We had been lacking in the intimacy department when she had got promoted up to a new engineering position at the company she worked for.
That night, I walked in to the house to discover her completely naked, holding just a cup of a clear liquid. She asked me to drink it- and I would of course say yes to her right now!
I doubled over in pain after gulping it down, and as I stood back up I noticed blonde hair down past my shoulders, and….boobs?
"Let me explain honey- my company is developing new nanotechnology, including a formula for changing sex. I've always fantasized about being with a woman, and tonight I'm going to rock your world."
I was pretty pissed off at her at first, but as she brings me to orgasm after orgasm, I am pretty happy with this new change in our sex life.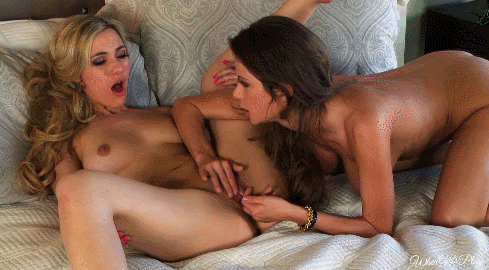 [ssba]