Things are not nowhere near the same for me now I am in college. To start I did not want to live on campus and I answered an add on the school website That read, Young male warlock seeking RESPECTFUL roommate to share expenses on up scale furnished condo.
I thought about it, " 'young warlock' he must some nerdy gamer and wanting respect and he don't have the balls to put me out once I am in. ". So I pulled the tab off the sheet and gave Dustin the young warlock a call.
I got there and talked and I really like the two bed and on bath condo. Dustin said he was truly a warlock and his respect rule was a very important. because if I disrespected him he would punish me severely in suitable way. I looked Dustin he was not nerdy but I was 6″ taller and 50lbs heavier than him. I thought to myself, " I just kick his ass if he tried punishing me.". So I moved in.
About a month after I moved in I was in the shower and I heard Dustin come in with his new study partner. Dustin they just met and he would like to date her and he ask me to respect him and be on my best behavior while she was here.
I was sitting in room just wearing my boxers and I wanted another beer and I thought I would have some fun with Dustin and his new friend. So I dropped my boxers being butt naked and walked out and saw the both on the sofa sitting close.
I belched real loud and asked, " Dustin this your new piece of ass, she is cute will you save me sloppy seconds?". At this the girl grabbed her things and ran out the door and Dustin stood up and glared at me.
Dustin shouted "I WARNED YOU NOW YOU WILL BE PUNISHED".
I laughed at him and said, " I bet you little polite ass has never even been in a fight and besides that your much smaller than me you have not got the balls. To set you straight from this point on I the boss I'm not moving out so you better learn to love me".
I started to move closer to Dustin to intimidate him with my size but he waved his hand and said, "freeze". I was shocked to find I could not move. I was starting to get scared when Dustin walked slowly around me inspecting me.
When Dustin stopped in front me he had a grin on his face and said, "I was thinking up with a perfect suitable punishment for you and I have it. You will not have any balls anymore and all the other insults you paid me will define the new you. So change into a 5'2″tall, very petite, very cute girl, that enjoys sex with men very much, and a completely submissive 19 year old woman. That will fall madly in love with me once I make you orgasm. You will know all you past life but no mater how you try you will not to act differently."
At that I was able to move and I had to look up to up at Dustin and he was undoing his belt and his pants. I looked down at my self I was a girl. Then Dustin said "I think I will taste you first and get sloppy wet, then I will fuck "my new piece of ass" and you will me mine forever.". With that he threw me on the sofa and grabbing my new tiny legs and buried his face in my new pussy. I could not stop him but in a second my moans told him never to stop.
Then Dustin dropped his pants and fucked hard laying over the sofa. That was 2 weeks ago I am still Dustin's roommate but I changed my classes to child development. The reason being Dustin told me he soon will impregnate me because he liked the new me and he wants kids. Things really change in college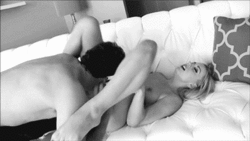 [ssba]