So my Girlfriend come home and said she needed to do a girls night tonight. I was not happy but it was only right to have her time. She went and got dressed and said to me lets go, to that i said i thought it was girls night, she said oh yea your right and she waved her hand and i was now this sexy looking girl. Not only was i shocked as i put my hands on my hips, i said how?
She said she has powers and she always wanted to go out with me just this time as girlfriends.
So we went out for dinner, and all i knew i acted like any other women, so natural. When we got home she said ok get undressed and now comes the real fun. not understanding, i did what she said. Next thing i knew we were doing each other with a double side dido. We just kept on screwing all night and orgasm after orgasm. I think i'm going to love this relationship i told her, just keep pumping …..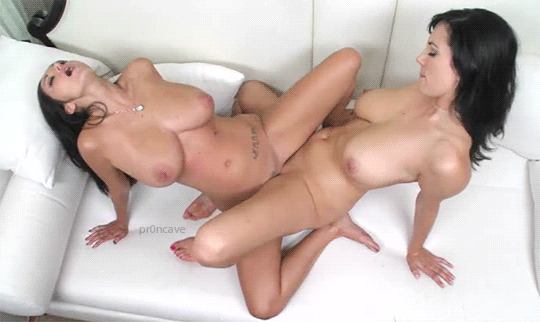 [ssba]