"Oh that's it, oh you girls are good for rookies." My mother moaned as she was gangbanged by my friends and I.
I had always known my mom was a bit of a MILF, she would always flirt with guys my age and they always commented on her looks, her large breasts, big butt, sexy face. I had always saw it as just awkward that guys would look at her and not me.
All that changed though when I was diagnosed with Second Puberty, so were a few of my close friends, soon we went from a group of semi-popular girls to a pack of buff guys. After my change I began to understand the appeal of someone like my mother, as strange as it was I had to admit, she was sexy. She was pretty interested in how my friends and I had changed and wanted to "Make sure we were ready for lives as men."
Which leads us to know, my fucking my mother's ass while my friend Janet pounds her pussy and my other friends Kaycee and Nikki get their big dicks sucked.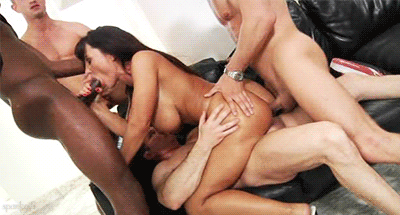 [ssba]