When on vacation inexplicably I swapped body with Aunt Jane, I thought my world collapsed. I was just about to start college. Aunt Jane was also a big shock. Throughout the rest of the family's trip to the lake, we were looking for a solution how to reverse it – without effectively. Of course no one else knew what happened. The only solution was that we had to pretend to each other for some time.
Honestly, the first weeks were very difficult. I could not do makeup, I teetered on heels. First menstruation was a nightmare! But after a while I got used to the inconvenience.
And even I liked women's clothes – in particular skirts and tights. Aunt Jane has a close friend Derek – I was fast like him. Hard for me to say as a man but after a while I started to crush in him.
One day he invited me to his house. We spent a pleasant evening with alcohol. At some point he started kissing me, I must admit that I returned the kisses. He led me to his bedroom. He undressed me and started me to do cunnilingus… It was amazing!!! There was no way, I had to return the favor – I knelt and lowered his pants. Front of my face appeared his dick. Due to alcohol, I did not have to wonder but immediately I began to suck. It was really great. After a while we started to fuck. At the end he cum at my face.
Since then, we're a couple. I confess that I accepted being Jane Smith. 36 years old teacher, and I really love my boyfriend Derek. I very much hope that the aunt did not find a way to undo our exchange.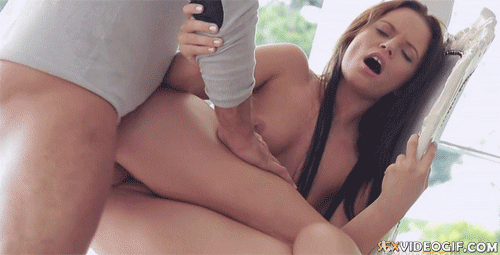 [ssba]