As Hank swept the last speck of dust off the glass, he turned and said: "Okay, Liz, I've finished cleaning the entire house and cooked dinner. Could you turn me back into a man, please?"
Liz reclined in her chair and basked in the sunlight streaming in the window. As she stroked her cock up and down, she decided that taking away Hank's manhood was the best thing she'd ever done. No way was she gonna give it back. She lit up a cigarette and looked coldly at her new maid.
"I think not," she said, taking a drag. "I rather enjoy having a red-headed scantily clad maid around the house to serve my every need. You were a no-good husband who cheated on me at every possible turn and never cleaned up after yourself. You've earned this all on your own. Now get over here: there's one more need that's gotta be served, BELLA."
Bella put down the duster and reluctantly knelt in front of Liz, or 'Master' rather. She uttered a small feminine gasp as she unzipped the fly and Master's huge cock sprang out and made its way into her open lips.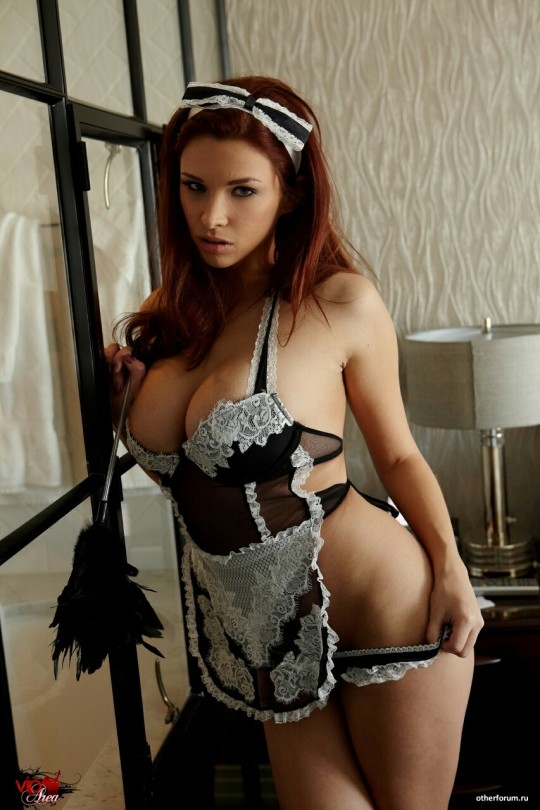 [ssba]