"So here's a pic of my new body." Francis said texting his friend Steve a pic of his bod.
The Great Shift had just hit the other day and sent the world into a tizzy. Francis was one of those to get switched up. He used to be a white kid with only couple of friends but now he was a sexy black woman.
"Wow man you're smoking." Steve texted back "Hang on I'm getting my camera ready so I can send you a pic of how I look now. So how does it feel?"
"Amazing." Francis responded "I've always liked black chicks but actually being one…it's a dream come true, look at these tits, they're amazing, they bounce…i know it's hard to see in the pic but my ass is huge too."
"damn man seems like you like it."
"I love it." Francis giggled as he texted back "I love to look down and just see my cleavage and my tits."
"Alright man here's how I look." Steve said sending a pic.
"Damn." Francis said biting his lip "Not bad…"
Steve had texted his buddy a naked pic, giving Francis a full view of his friend's new professional MMA fighter body, huge muscles, tight abs…thick cock…
"Well if you're gonna send me a naked I guess i should repay the favor." Francis texted taking his top off "by the way, let's hang out tonight."
"alright you wanna go to the club."
"Damn straight…I plan on grinding this ass into you for hours, at the club…and in the bed."
"Screw the pics." Steve said "I'm coming to your place now."
"I'll be waiting Big Boy." Francis smiled texting back.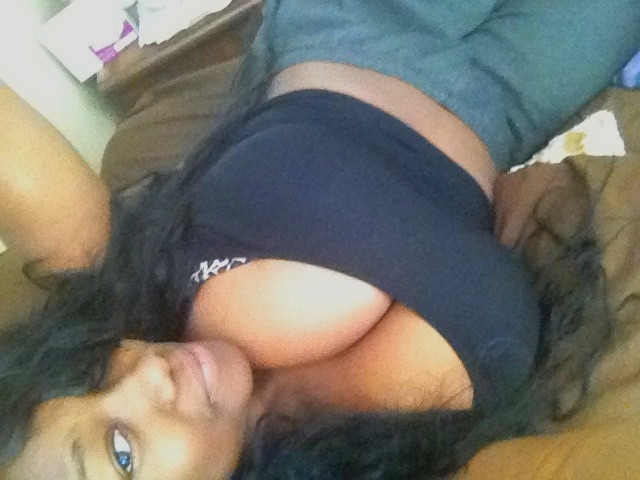 [ssba]