James was not happy when he found out his girlfriend Melanie had booked them two weeks on exchange Island.
He had no intention of spending two weeks in the sun in a woman's body.
But just after two days in the resort in a beautiful young female body he had seriously changed his mind.
He could not help himself from smiling when his girlfriend in her temporary male bodies squeezed his breasts and asked him how he was enjoying it as he sunbathe topless on the beach.
As he sat there staring into his girlfriend's unfamiliar face he felt himself getting wet from his girlfriend's attentions and her gentle touch.
He was loving all the new sensations of his young horny female body.
His mind might not have been quite ready for it but his body was.
As he turned to his girlfriend and let the words leave his lips "should we take this somewhere more private" which surprised both of them as he got up and let his girlfriend lead him back to the hotel suite were they made beautiful passionate love finally accepting that his girlfriend was quite right this was a brilliant place for a holiday as another wave of sexual pleasure washed over his body which made his beautiful pink painted toes curl as he felt her explode inside of him.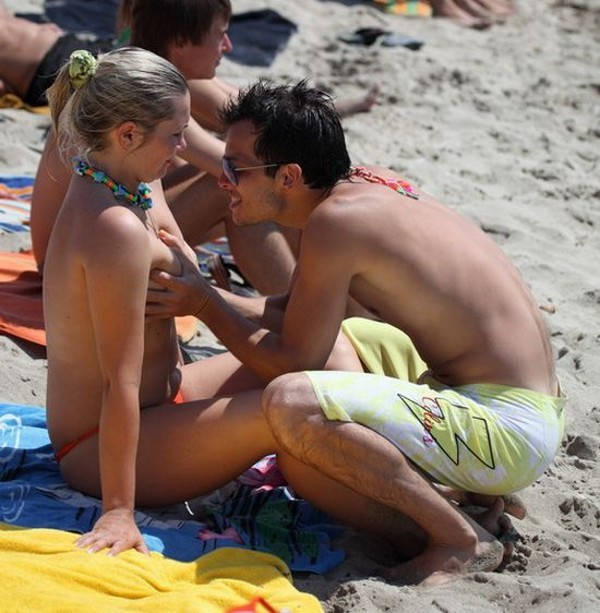 [ssba]