When me and my family were threatened by the local Mafia the government instantly took me and my wife away and out to the countryside as part of the witness protection program. Now not only did we need to move but we needed new identities, and that's when my college at work suggested the new biological chromosome switcher that was made to change X chromosomes to y and vice versa. At first I was hesitant but my wife had rallied me on to try it…
So we did my wife became a great bulk of a man while I became a petite woman with soft skin perky tits and blonde hair.
This is us 1 year later after getting adjusted to our lives. And the feeling of my wife's cock is unimaginable.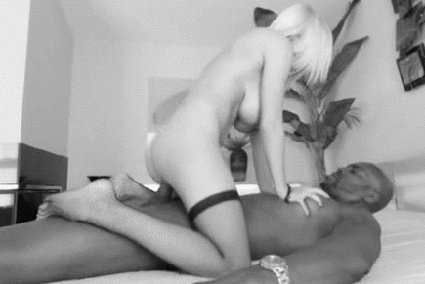 [ssba]