Gary thought, "What could be better here?"
He was at a car show, and he loved cars, and not only did he get to see car show girls, he got to BE one, thanks to his buddy playing a joke on him changing him into one! Gary should have been upset, but he wasn't. He felt way better as a girl, and was enjoying the car show much more as one!
He loved the long hair, his pert boobies, flat crotch, and his sexy outfit, his satin top, short tight skirt, shiny suntan pantyhose, and four inch pumps all made his sexy body feel even better, and if he wanted to see a hot girl, all he had to do was look down or find a mirror! Also, he loved the way the front of his favorite car at the show felt against his new soft round ass!
Gary told his buddy to leave him this way, and start calling him Gwen! His buddy Peterson said that was ok as long as SHE would be his girlfriend. Gwen said that would be great, and kissed her new man on the lips! Looks like a win-win, although Gwen's love for cars would be affected later, as Peterson didn't trust women drivers, even if they were formerly men!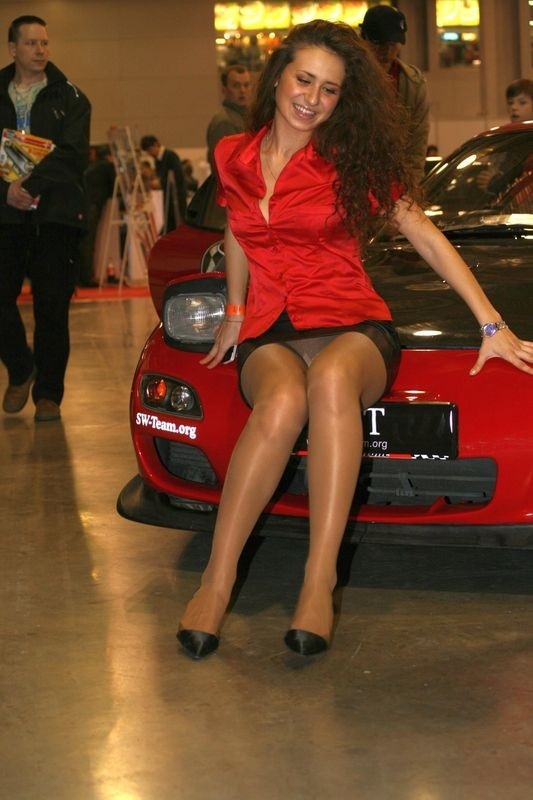 [ssba]