Tim called many of the girls at the party sluts right to their faces, he was upset because he lost yet another girlfriend being the overbearing asshole he truly was! He knew many of the girls at the party had one night stands, and lots of sex, and he was basically jealous, but acted all high and mighty with them, criticizing this young ladies for their sexual choices. One girl in particular, would have not of it! She was practicing in the magic arts, and this would be her first taught lesson! What better way to try her powers than on this asshole, who probably deserved much worse that what she was about to give him!
Lorna, the aspiring magician, muttered the words to her spell late that night, after leaving the party to the next yard over, part of which mentioned Timothy Jenkins by name, "May Timothy Dilbert pay for all of his 'spiels', and find out how a real slut feels! Make him an ultra slutty girl, more so than many of the rest, and while I'm at it, humongous breasts!"
Suddenly reality changed for poor Timothy Dilbert, but he would remember who he was before to learn a valuable lesson about judging others. Lorna would be the only other to remember Timothy as it were, everyone else would only know the new Tiffany Dickenson, the sluttiest girl in the tri-state area!
Timothy found himself upstairs on one of the beds naked, and on his back, feeling waves of foreign pleasure rocking from a huge pressure between his legs in a sensitive place he never had before! The rhythmic motion of a huge staff going inside and outside of him, sending waves of pleasure not only in this area, but throughout his entire body! His mouth was open in shock and dismay, of course it felt good, very good in fact, but what happened? Why did he feel so strange, and how did he get upstairs. Furthermore, what was going into him!?
Timothy, before staring away from the ceiling he was looking at when the shift in reality occurred, knew something was off, not just from the strange new pleasure, but from his body. He felt immense weights move a bit on his chest, a chest that felt much smaller, thought the weights were much larger! In fact, his entire body itself felt off, smaller, softer, his ass felt huge against the bed, soft and plush like his two ass cheeks were pillows! His once large muscular arms felt smaller, skinnier, and not very strong any longer. He hands, now no someone's legs, felt smaller as they touched with longer nails scraping along this surface. Even Timothy's feet felt smaller, pushed up against the bed, as he felt perhaps something dangling from his ears, and something behind his head, long and soft going all the way to the mid-back area. His mouth was open, aghast at the new feelings, and open position that many guys would love to see on his newly changed form now, easier for them to shove there cocks into!
The rest happened shocking and quickly as Timothy looked at his new body, seeing the huge tits move about his chest, feeling them attached to him, they were his tits! Then seeing the tiny narrow waist, and his buddy Jeff pumping into him naked and smiling, dick going in and out, in and out! Before Timothy could even react, the major slutty event hit him.
Jeff grunted, "Oh Tiffany Dickenson, you are one HOT FUCK!"
He pulled out, as Timothy came in female orgasm, spraying everywhere in the process! Timothy ignored this, his own orgasm impending, and shoved his huge member into the open mouth of Tiffany, her mouth like a free invitation, like an open garage door with no car in waiting for the sports car to drive on in! Seconds after Timothy came as a female slut, Jeff came between his sexy plump new lips, spraying his load into Timothy's new mouth, and down his throat, allowing him to not only feel a man's penis in his mouth, but feel and taste the hot seed coming from that man's dick in his mouth! Soon followed the musky scent of a man's hot cum, and Timothy could smell it easily with his better sense of smell as this young slutty woman he became!
Jeff pulled his now limping cock out of Timothy's mouth, and let his hairy balls rest on Timothy's mouth for a bit before getting up and getting his clothes back on. Jeff was satisfied, being with this slut, it made the whole party worthwhile for him!
"You are one amazing fuck, Tiffany, the stories of you 'getting around' and being 'great in the sack' are way true! You have to have been the best fuck I've had in ages, simply amazing. It's like you suck all the sexual energy out of a man, simply amazing! And, you are a sprayer to boot, which I think is fucking kinky as hell! It smells like a damn fish store in here, and I love it!"
Timothy, now Tiffany was left on the bed in "afterglow" pondering what just happened, and the fact that SHE was no longer a man, and just had sex with a man, her own buddy Jeff! How did she become this Tiffany, when she is Timothy? Tiffany Dickenson, how fitting a last name for someone he apparently got lots of dicks, according to what Jeff was saying. Did he swap bodies with this chick? What happened? Would he even be able to change back? Was he stuck as this… this slut?
Then entered Lorna smiling wickedly, her lesson served, "So, Timothy, how does it feel to be a real slut? You told us girls at the party how much of sluts we were, just because we enjoyed casual sex, while if you did it, it was no big thing right? Speaking of 'big thing' your buddy Jeff there had a big thing, and yours is gone! You should have been more careful who you insulted at the party, running into me was a bad thing I'm afraid. Like your huge boobies too? I thought they would be a nice added touch, since assholes like you love them so much on women, I though tit fitting you have them AS a woman! By the way you are for all intents and purposes, a real slut, you're sex drive is off the scale, and your orgasms are intense and possibly even multiple. Speaking of multiple, it wouldn't be out of the question for you to be with multiple guys now either at the same time no less, as your slutty needs will overtake you. You will learn what a real slut is, you will be one for the rest of your days! Enjoy womanhood, TIFFANY, it's permanent, and you'll be so overwhelmed with slutty desire you be addicted to dick like crack cocaine! You made your bed, now lie in it, ON YOUR BACK slut! For now though, I think you need to get dressed and look your hotness to lure in more hunks and studs."
With that, Lorna muttered some words, and suddenly the new Tiffany was dressed to the nines, sexy. A black satin bra appeared covering, but barely supporting her huge new boobs, as matching panties covered her huge new snatch. A black tight dress appeared, shiny, stretchy yet tight around her new curves accentuating her new feminine contours. Soft sensual, black shimmery pantyhose appeared on Tiff's ass, legs, and feet, also on those feet, black reflective pumps with 4 1/2 inch stiletto heels! Soon both wrists were covered in bracelets, bangle and dangly, with multiple rings on her tiny new fingers as well, with three huge necklaces appearing around her neck, cascading over the front of her dress between her massive hooters. The dress revealed plenty of cleavage, not leaving much to the imagination on the breast department! The small hoops for earrings, Tiffany had earlier, were now accompanied by long sparkly earrings, tugging at her new ears very heavily! Her hair was also restyled, framing her new face, long heavy, soft and silky, some of which was along her backside, tickling the low cut back of the dress, and some along the front side along the curves of the outer sides of her boobs. Tiffany's long fingernails and cute toenails, a deep ruby red with polish, as large amounts of makeup formed on her already sexy face!
Ruby red lip gloss, tasting like cherries adorned her large plump lips, as large amounts of blue eye shadow, black eyeliner, and thick mascara on longer eyelashes appeared. Soon, red blush on her cute cheeks finished the look along with a bit of glitter on her face! A dash of perfume filled the air as well, a cherry scented perfume, matching the taste of the lip gloss.
Lorna said, "There perfect, the perfectly dressed slut! You look flipping awesome babe, I'm a bit jealous actually! Oh, but we need to get you used to you're womanhood a bit more. Though I don't think you need one just yet, I'm getting you ready."
At that minute, a tampon appeared in Tiff's new vagina, preparing her for using them for her periods that would definitely occur in the future, provided she didn't get pregnant of course. Furthermore a huge purse appeared, fully of extra makeup, tampons, and PMS meds, along with hairbrush, perfumes, and other hair care products and accessories. Also a driver's license with a sleazy picture with her tongue hanging out licking her lips, "Tiffany Leigh Dickenson", the perfect name and mug shot for the perfect slut!
Lorna said, "That is your driver's license, but don't get your mind off driving thinking of hot hunks either, baby. You'll have to learn to drive with tiny hands and long nails, and heels on the pedals! Or you could kick off your heels and pushed those small sexy pantyhose clad feet against the pedals, your webbed toes wiggling a bit!"
Finally multiple debit cards, credit cards, and gift cards, and cards for clothes and fragrance stores appeared in the purse, along with some condoms for guys who forgot them, completing this slut's inventory!
Lorna said, "Oh and I'm not completely heartless, here."
The pill appeared on a nearby table, for Tiffany to start taking to prevent pregnancy with her promiscuous ways! Tiffany was left dumbfounded staring into a full length mirror in that bedroom, the bedroom she just had raunchy sex in, her mouth open. When she finally spoke, she heard her new sexy voice, realizing this was it, she was now the very thing she was calling others at the party, a slut! Lorna left laughing, leaving the new slut to her new life. On a side note, Tiffany would never want for money, her services would provide her with plenty of cash, as she not only was a slut, but an escort turning tricks for big bucks in the nearby richer parts of town.
Tiffany grabbed her new boobs with her long nails and tiny hands, as tears rolled down her eyes, messing up her makeup slightly but still making her look sexy. She realized she got what she deserved, and would have to make the most of it, living the lifelong lesson she would now have to do! She felt a bit turned on as random thoughts of guys entered her new mind, and licked her cherry flavored lips, realizing the lesson might not be all bad, with her new desires making her feel good!
Meanwhile Lorna hoped the new Tiffany would learn her lesson of what a real slut was, and hopefully find pleasure in it too, she didn't want her lesson to be all punishment. After Tiffany's first multiple orgasm a day later, it was a fact that it wouldn't be all punishment, but lots of pleasure!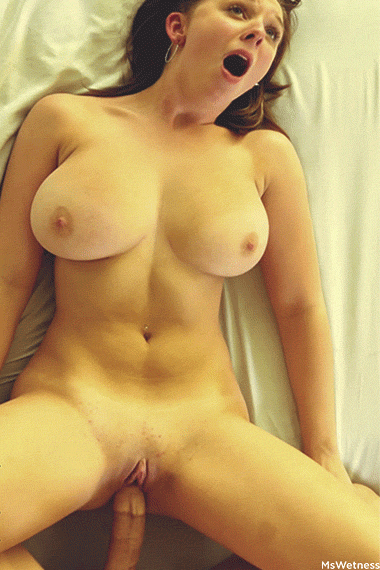 [ssba]