My girlfriend and I had switched bodies for the first time last weekend a dream come true for both of us. We were both in our early twenties . I was tall, in good shape and reasonably good looking, but my girlfriend was gorgeous, with a body that has actually made straight women blush. We had rented a house built on beach of a beautiful cove in Tahiti, located on a private island so we had complete privacy.
The house was Polynesian style , built mainly of bamboo and palm fronds and was very open allowing a view of the beautiful scenery from every room
After dark we lit the ti-ki torches and shared a bottle of wine as we began kissing each other all over , both and of us feeling increasingly excited about the prospect of sharing a whole weekend of uninterrupted intimacy while in each other bodies.
Finally it was time, we both drank a bottle of the shimmering elixir. Following the directions we made love then I stayed inside her, we made sure our nipples were touching and hugged tightly. We laid there in silence on the sand, basking in our afterglow under the flickering light of the torches. We listened to the calming sound the waves lapping the shore line as the gentle warm trade winds caressed our naked bodies and we drifted off to sleep
I was awakened the next morning becoming aware that my pussy was being stroked by Julie making my thighs quiver , looking at my new breasts I noticed that my nipples were erect – the day was off to a good start.
I rolled over to see Julie smiling at me with a throbbing erection in her hand, "Do you want me to help you with that" I asked with a smile "I sure do" she said. So I laid on my back and opened my legs. She began by rubbing her penis on my clit getting me excited and wet until my thighs began quivering again and I began to moan.
"Alright" I moaned " Just fuck me already"
Without answering she licked my right nipple and blew gently on it and I had my first orgasm as a woman
"How did that feel,baby" she asked
" Please just fuck me ,please, please" I whimpered
And she did.
I felt her hot penis entering me and it drove me wild, I couldn't get enough and couldn't get it hard enough and then I felt her cum into me and I started sobbing.
The rest of the weekend was fantastic we had sex in the jungle , in the warm tropical ocean , on the beach and every place else we could think of.
Julie was reveling in her new masculinity and I in my femininity. It was an amazing thing to feel desirable , vulnerable, sexy , soft and submissive It was extremely exciting to watch my female body excite Julie's male body, that is very empowering and satisfying
We ran up and down the beach collecting seashells and driftwood, and did a lot of frolicking. Frolicking naked as a female brought a new meaning to that experience, boobs swaying and jiggling, long hair blowing in the breeze, nipples tightening and just feeling beautiful and alive. At one point I stretched out my arms , leaned back and shouted "YEEEEESSS!!" to the sky as Julie laughed at me
We left the 2 reversing bottles of elixir at home because we thought it would make the long travel more fun and it did. But when we got home we found that our home had been broken into and the bottles were gone
"What are we going to do?" she asked me
"Don't know " I admitted "But I'm willing to have your babies, if that helps"
She laughed "Each 4 bottle batch of elixir is uniquely matched, there are no two batches alike"
"Everything will be alright" I assured her " Let's go into the bedroom and bang out some ideas, I'm sure we can 'cum' up with a solution" giving her a coy smile while jiggling my tits at her.
And the race was on………..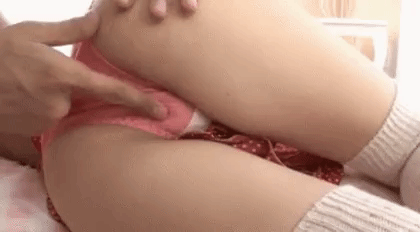 [ssba]