Here is Tamia having good time with her boyfriend on the sofa. They celebrate their first month, but a month ago Tamia was called Tom.
Tom and Jeff are two 18 years old friends who walk in the forest. Tom is a gay boy secretly in love of Jeff. Suddenly they see a little fairy on a tree branch. The fairy tells them that they are entitled to a wish each one. The rule is that they should wish for the other one.
– Tom thinks his friend is not confident and is too prudish.
– Jeff thinks about girls… Tom is still alone and Jeff would like he finally find someone who will love him.
The fairy gets impatient and says she specializes in body modification. She will therefore grant their wishes more adequately. She throws powder on surprised Tom and Jeff as they had not yet formulated their wishes aloud.
Suddenly Tom starts to change slowly, his hair grows longer and his chest swells. He panics, feeling his cock get into him "What's happening?" Jeff replied "Man, you're a chick!" a very sexy one he thought. The fairy said, "It's your wish Jeff. In order to Tom be with the person he loves I had to turn him to your taste." Jeff understands "You're in love with me?" Tom answers a small "yes" with an embarrassed smile on his young woman face.
At this time the fairy flew saying "Farewell, be happy." and disappears. Nervous, Tom takes off his shirt. He discovers her bare chest and takes her breasts in her small hands. "Is this temporary or …" Jeff stops speaking. He is fascinated by his friend's chest. Tom is happy. He notes that her new body turns on Jeff because a bulge swells under his shirt. Jeff apologizes when he realizes he's hard.
Tom is aroused and lifts up Jeff's shirt. He discovers his friend's hard cock witch gets out of his shorts against his belly. "Yum you're big!" "What? I'm not!" Astonished, Jeff lowers his shorts and discovers a huge 10 inches cock in place of his small dick. Tom wets and bites her lip when she saw that. Jeff takes his new member with both hands, saying "But…why?" Tom remembers her wish for Jeff: his lack of confidence, his fear of be naked in the locker room, probably due to a small dick. The fairy has fixed this problem. Tom approaches his friend and squeezes his cock in her hand. "Oh my God!" said the now virile boy. "I like it" Tom kneels and puts it in her mouth. Very horny Jeff whisper "Oh yes, suck it Tamia!"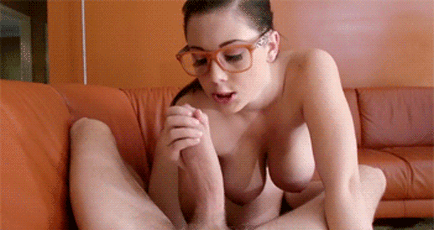 [ssba]