-Wow what a beauty.
– Yeah sir, but it's a special car, it's not for everyone.
– What do you mean? Is it expensive, cause i think i have enough money to buy a car like that
– It's not a matter of price but more about the car who chose its owner.
– An how we know that?
– You have to be manly enough to sit in this car. That what it said on the board of the car. All you have to do is sit in it and see if i accept you or not.
– Ok seems simple, why not give it a try?
– It's just … you really shouldn't try it
– Man, you don't think i'm worth it? Fuck you man, i will sit in this car and buy it just after
– No please, i beg you sir, don't do t….
**FLASH**
– And another customer transformed…
– mmmmh, please go in, i need a man, sooooo bad mmmmmh
– Get out missy, i will give you all you want in my office.
– Okay teehee
– God that one really is as hot as she was a pain in the ass as a man.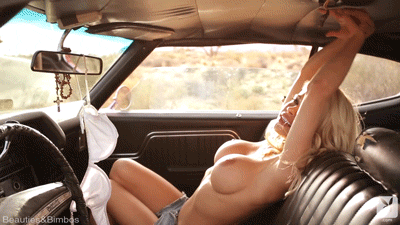 [ssba]