Oh my god. It just keeps getting bigger. I sighed as I snapped another picture with my phone sending it to Ryan. I am now four month along in my pregnancy and had finally gotten Ryan to answer my text messages weren't on speaking terms but at least we were communicating back and forth. I don't think that it was because we were mad still but more because how we both behaved. So when he finally came over to the house two nights and you could guess how awkward it was, for twenty minutes we sat in my room not saying he just kept staring at my belly not saying a word then all of a sudden He broke the silence apologizing for how he acted. Saying that it wasn't right for him to decide that he should keep my body with out asking me.
I forgave him and apologized as well for how I reacted to his statement and we hugged and made up. we talked for a good three hours catching up on all that had happened over the last month apart. I told him about all I had gone through with school and the maternity symptoms. As well as feeling the babies kicking. I asked if he wanted to feel since I could tell he really wanted to but didn't want to ask out of embarrassment. It was funny seeing the look on his face when he felt the small kick. He was shocked at how big my belly had gotten and how good I looked despite it and I could tell he had taken good care of my body as well, I could tell he had been working out since we last saw each other. He told me about the vacation he took to the state capital with my family and all the pictures he took. I must admit it was nice seeing him again, it felt good to connect.
At the end of the night he smiled and said it was good to see me and that he would be back over tomorrow with a gift for me. I cocked my eyebrow hearing the mystery in his voice, curious what it was. After seeing him off I went and ran a warm bath and undressed my self carefully sliding into the warm tub. As I lay their running my hand over the large mount I though about all I've gone through since Chelsy and I swapped bodies learning to act like her , shaving every inch of my body, makeup, bra's. I really had come along way since that day. but something was still missing and it bothered me that I couldn't figure it out. As I got out of the bath tub I looked at my naked body in the mirror running my hands over it feeling every inch of my self. somehow it still didn't seem real. As I lay in bed drifting off to sleep I couldn't help but think about what the future would hold for me.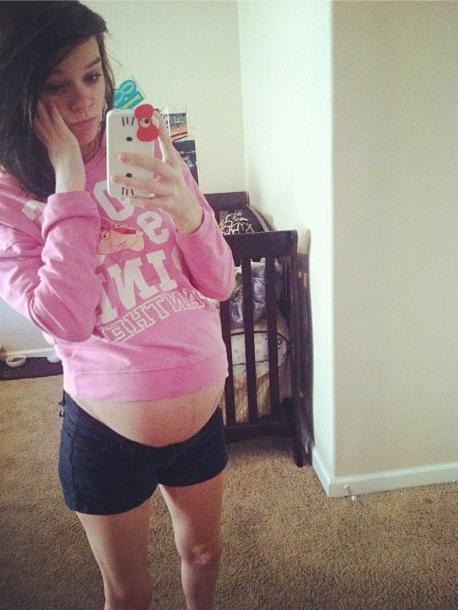 [ssba]