I had just bought one of those bodysuits from Bodysuits inc. With the exception of my friend James, I hadn't told anyone about my recent purchase. "Really?, I bought one too" he said. I couldn't believe I wasn't the only one. "Ok, ok, lets show each other our suits" I told him.
I was the first to go into the changing room. I got undressed and got the bodysuit out of my backpack. I slid inside of it with ease. I adjusted every part of it, and looked at myself in the mirror. I couldn't believe how hot I looked. "This is better than I thought" I whispered. I had a small waist, a big round ass, and some breasts that were just calling anyone to squeeze them. I couldn't even see or feel my equipment, the bodysuit had a pussy and it felt real.
Afterwards, I got dressed in a black and yellow jogging outfit. I stayed looking at my own figure for minutes, hypnotize by its perfection. It wasn't until James yelled at me "so? are you ready?" that I snapped out of it. After doing a couple of pony tails, I yelled "Coming!" ina sexy voice. I walked out, and nonchalantly asked him, "so? how do I look?". And by the look on his face, I am pretty sure he likes what he saw.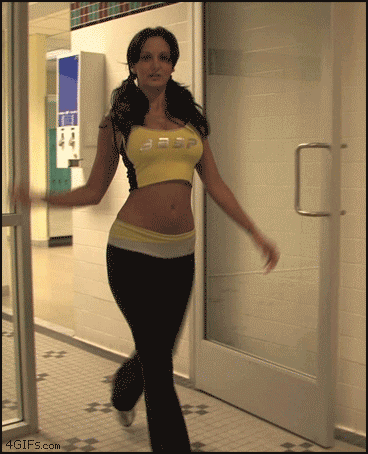 [ssba]