The Santa at the mall got angry when Ted made fun of him, and asked if he wanted Terrence, and adult, to sit on his lap.
The mall Santa said, "No you don't have to sit on my lap, you can lean on my lap and blow me."
Ted said, "Oh, really? Santa has a big mouth."
Mall Santa said, "No, no, you do, a big mouth for sucking that is, Teresa!"
Before Ted could react, he was sucking on Santa, and his body felt different as it should, he was now a busty curvaceous brunette. His mouth was sliding around Santa's cock with his thick new lips coated in bright lip gloss, as his new crotch got moist in his new panties.
"Now you're Mall Santa's ho, my babe, Teresa, now and always," said Mall Santa.
Ted, now Teresa just mumbled, her eyes lit up as she couldn't stop sucking Mall Santa, and had new urges to do so. Once Mall Santa came in the new woman's mouth, she was free from the forced blowjob magic, but realized the taste was so strange, and her body so strange as well.
When Teresa asked, "Why," in her sexy new voice, Mall Santa smiled.
"Because you are my HO, Teresa," said Mall Santa laughing, then saying, "Now clean me off, you're my bitch now."
The new Teresa realized she belonged to Mall Santa now, and instead of running her mouth to him, she was using her mouth ON him.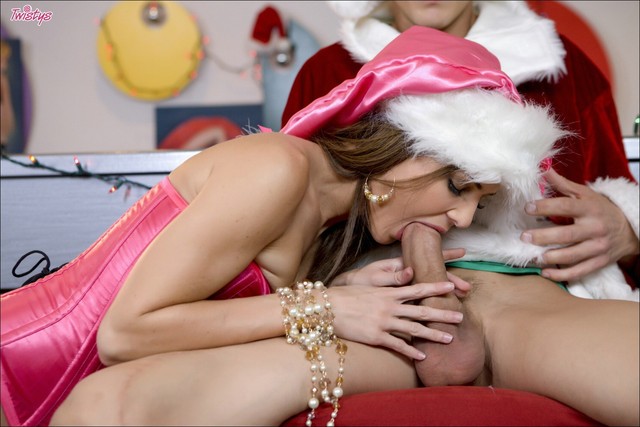 [ssba]